Will The 2023 Buick Envista Come to America?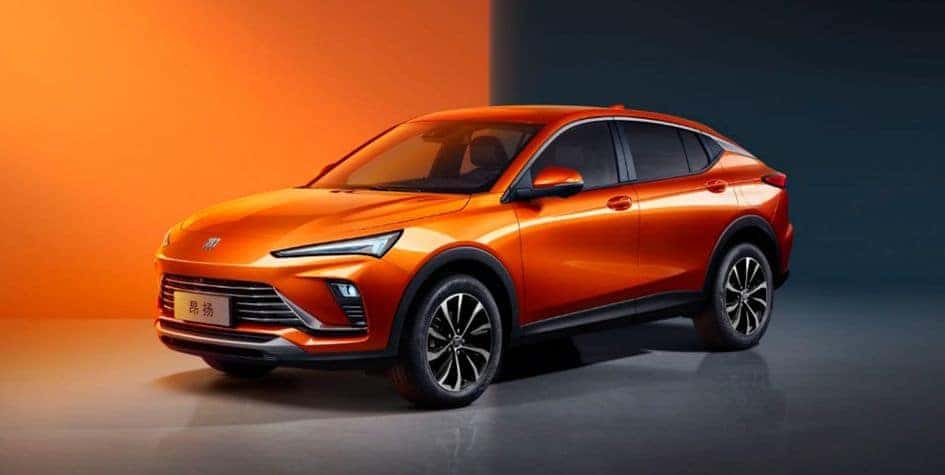 American markets may see the arrival of the all-new 2023 Buick Envista. While only a rumor, many have speculated that Buick will replace the outgoing 2022 Buick Encore with the Buick Envista. Currently available in Chinese dealerships, the Envista is an all-new crossover SUV. Buick announced the new crossover earlier in the year, but no mention was made of it coming to American markets. As of late, the automaker has been working on its first all-electric Buick EV. While the new EV has only been teased, the automaker seems to want to ensure its combustion lineup is updated before pursuing electrification. For now, we'll look at the 2023 Buick Envista and see what consumers can expect. 
2023 Buick Envista May Arrive in American Markets
The all-new 2023 Buick Envista may see its way to American markets. While only a rumor, speculation has risen indicating that Buick may replace the outgoing 2022 Buick Encore with the new crossover SUV. Available in Chinese markets, the 2023 Buick Envista features a turbocharged 1.5L inline-four capable of 181 horsepower. This engine is paired with a continuously variable transmission. Sitting between the Encore and Envision in terms of size, the Envista's dimensions are 182.6-inches long with a 106.3-inch wheelbase. About the all-new Buick Envista, Buick spokesperson Mikhael Farah said, 
"Buick is a global brand with distinct portfolios in the U.S., Canada, Mexico, and China," said Mikhael Farah. "In China, we recently debuted the all-new Buick Envista, a compact SUV tailored for China's young generation and modern families. As with any vehicle, we are always listening to customer feedback and evaluating products for our global markets, but have nothing to announce at this time."
The 2023 Buick Envista is available in three trims: Enjoy, Smart, and GS/GS+. The crossover SUV starts at an MSRP of $21,450 (plus destination fee) and offers consumers luxury inside and out. The exterior features a sharp front end, slim headlights, and a low grille. Inside, the interior cabin presents elegant, flowy lines highlighting the SUV's spaciousness. Owners will note a free-form control module with a layered dashboard. Featured on the dash are two 10.25-inch screens, one for the digital gauge cluster and the other for the infotainment screen. Those interested in the all-new Envista will have to wait for confirmation that it will arrive in American markets.  
Come Test-Drive a Brand-New Buick at Southern Buick Lynnhaven!
Reserve your own 2023 Buick Envista today with us at Southern Buick Lynnhaven. Here at Southern Buick Lynnhaven, we're all about helping our customers enjoy their shopping experience. We have a friendly and passionate sales team that will make your buying, leasing, or selling needs easy. Browse our new vehicle inventory or check out our quality pre-owned inventory. We can offer suggestions like auto financing to help make paying for a vehicle easier. 
Don't forget we have a trained service team that can help with an online appointment to get started on all maintenance work and repairs. Stop by today and see what we can do for you at Southern Buick Lynnhaven.
Photo Credit: Buick