A Look at the All-New Buick Envista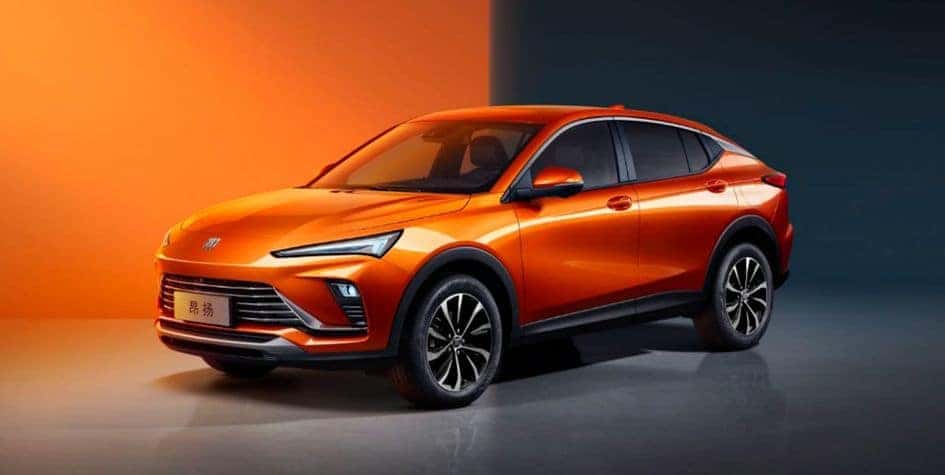 Will the all-new 2022 Buick Envista make its way to the United States? The all-new compact crossover was recently unveiled at the 2022 Chengdu Motor Show in China. There, consumers got a first-hand look at Buick's latest SUV. In China, Buick is well known as many consumers opt for sedans, hatchbacks, and of course, SUVs. While the US has only seen crossover models, there may be a chance that the U.S market will see the 2022 Envista make its way overseas. This is due to the Envista name being trademarked in the states. Aside from the Envista, Buick has been working on EVs like the 2024 Buick EV. Electrification efforts have been a focus, but the automaker is still improving its combustion engine lineup. We'll take a look at the 2022 Buick Envista and see what consumers can expect.
2022 Buick Envista Details Revealed
The 2022 Buick Envista was recently unveiled at the 2022 Chengdu Motor Show in China. The all-new compact crossover was revealed to fit in between the Buick Encore GX and the Buick Envision. The automaker offers a more extensive lineup in China compared to the United States, so it is uncertain whether the new Envista will make its way to the states. Buick has not made any comment about the arrival in the U.S, but a trademark for the Envista nameplate has been filed so U.S consumers may see it make its way overseas.
The 2022 Buick Envista is about 182.6-inches long with a 106.3-inch wheelbase, putting it in between the Encore and Envision in terms of size. The compact crossover features a sloping roofline that evokes a luxurious element. Buick has been rated one of the best compact luxury brands so the design choice makes sense. The SUV also features a sharp front end with slim headlights and a low grille. It also wears the brand's new logo. For performance, the 2022 Envista arrives with a turbocharged 1.5L inline-four that's capable of 181 horsepower. This engine comes paired with a continuously variable transmission. 
Inside the Envista, owners will note a free-form control module with a layered dashboard. The interior cabin is been based on Buick's Pure Design Philosophy so it features elegant and flowy lines that highlight the SUV's spaciousness. The dashboard features two 10.25-inch screens, one for the digital gauge cluster and the other for the infotainment screen. Currently, pricing for the 2022 Buick Envista sits at about $22,000 (plus destination fee). Order banks have opened in China, but it still remains to be seen if the compact crossover will make its way overseas. For now, we'll be staying tuned for more information.
Come Test-Drive a Brand-New Buick at Southern Buick Lynnhaven!
Interested in a 2022 Buick? Come visit us today at Southern Buick Lynnhaven where we're all about helping our customers enjoy their shopping experience. We have a friendly and passionate sales team that will make your buying, leasing, or selling needs easy. Browse our new vehicle inventory or check out our quality pre-owned inventory. We can offer suggestions like auto financing to help make paying for a vehicle easier. 
Don't forget we have a trained service team that can help with an online appointment to get started on all maintenance work and repairs. Stop by today and see what we can do for you at Southern Buick Lynnhaven.
Photo Credit: Buick