Buick Reveals the All-New Buick Envista's Interior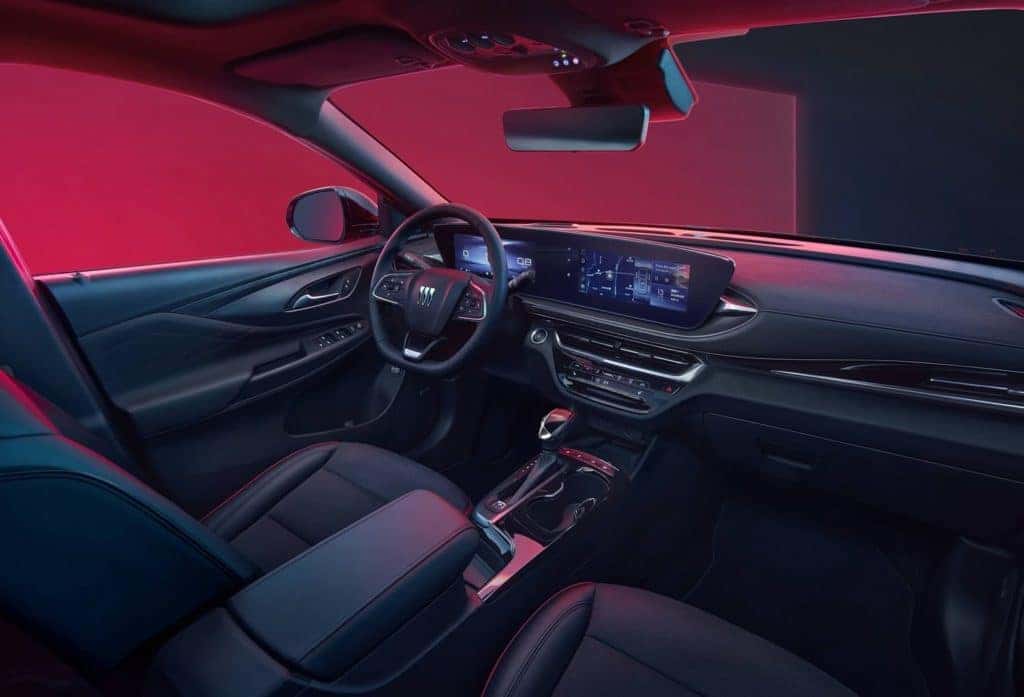 The all-new Buick Envista has been revealed. The crossover compact SUV was officially unveiled at the 2022 Chengdu Motor Show in China. Several spy shots were floating around providing glimpses of the new SUV, but now General Motors has released official images. As of late, Buick has been working on its electrification efforts. The automaker has teased its all-new 2024 Buick Electra which will be the brand's first electric vehicle. As one of the best luxury brands, Buick is hoping to continue to offer highly capable vehicles that consumers love. For now, we'll take a look at the new Buick Envista and see what consumers can expect.
All-New Buick Envista Interior Revealed
The all-new Buick Envista has been unveiled at the 2022 Chengdu Motor Show in China. General Motors officially revealed the interior design of the latest compact crossover SUV. The Envista will arrive as Buick's sixth crossover though it has not been stated whether the SUV will be available in North American markets. Still, this new SUV expands the brand's lineup by adding another stylish and versatile SUV. The Buick Envista has been created with the automaker's Pure Design philosophy so it offers something new.
Inside the Buick Envista, consumers will note a free-form control module with a layered dashboard. Based on the automaker's Pure Design philosophy, the interior features elegant and flowy lines that emphasize the amount of space offered. The dashboard features a special carved area that supports the central control module. On both sides of the module are 10.25-inch screens and touch controls. These screens feature Buick eConnect which is an intelligent networking technology. As such, the Buick Envista has an advanced user interface complete with voice recognition and navigation.
Regarding styling, the base Envista features a two-tone black cabin with gray accents on the door lines and seats. The next trim up, the Evista GS, also receives a black finish but it has a piano black trim, exclusive sports seats, and red stitching. There's also embroidery with the GS logo. Buick's latest compact crossover looks to elevate the brand and further solidify its luxury status. We'll have to wait for more information regarding specifications and performance, but so far it looks to be another promising SUV added to Buick's lineup.
Come Test-Drive a Brand-New Buick at Southern Buick Lynnhaven!
Reserve your own Buick Envista today with us at Southern Buick Lynnhaven. Here at Southern Buick Lynnhaven, we're all about helping our customers enjoy their shopping experience. We have a friendly and passionate sales team that will make your buying, leasing, or selling needs easy. Browse our new vehicle inventory or check out our quality pre-owned inventory. We can offer suggestions like auto financing to help make paying for a vehicle easier.
Don't forget we have a trained service team that can help with an online appointment to get started on all maintenance work and repairs. Stop by today and see what we can do for you at Southern Buick Lynnhaven.
Photo Credit: GM