Buick Partners With Reese Witherspoon to Promote 2024 Buick EV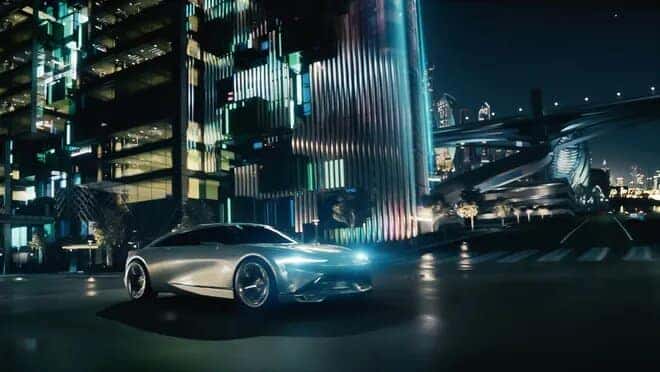 Buick is preparing for the release of its all-new 2024 Buick Electra. The automaker recently released an ad with actress Reese Witherspoon promoting the electric SUV. Witherspoon and Buick have collaborated several times, but in anticipation of Buick's first all-electric vehicle, the automaker wanted to create a special promotion. Buick has already teased the Electra as well as its future electrification plans. The automaker has even redesigned its logo in preparation for the transition to electric vehicles. We'll take a closer look at the ad and see how Buick aims to drum up excitement for its all-new Buick Electra.
Buick Teams Up With Reese Witherspoon for Buick Electra Ad
Buick recently released an ad featuring the actress Reese Witherspoon that promoted its all-new Buick EV. The two have worked together previously, but in an effort to promote its first all-electric vehicle, Buick decided to put its best foot forward. The ad depicts Witherspoon driving the Buick Wildcat concept EV that Buick recently debuted. The ad runs for 90 seconds and shows off the Wildcat EV performing various acts like self-parking and even self-driving. As Witherspoon drives the Buick EV around town, a series of colors change and shift on the windshield as a symbol of the futuristic element that Buick is aiming for. 
By using Witherspoon in its Buick EV promotion, Buick wanted to further appeal to women. Based on its 2021 numbers, about 56% of Buick's sales were made to women. Given the large percentage of female buyers, Buick considered Witherspoon the perfect choice to help attract more consumers, especially women. During the ad, Buick also shows off its new logo which will be used for its future EV lineup.
Buick has stated that it wants to go all-electric by 2030. The automaker hopes to release its first electric SUV, the Buick Electra, in 2024. Subsequent EVs will also carry the Electra name but will be followed by a number. About the new EV, Buick marketing manager Rob Peterson said, 
"What this whole concept car does is give us a visual representation of how the brand is actually shifting as we evolve into electric vehicles," Rob Peterson, Buick marketing manager, told the Detroit Free Press in June. "There's no better marketing than having a beautiful car out on the road. This concept is a start."
Come Test-Drive a Brand-New Buick at Southern Buick Lynnhaven!
Interested in an all-new Buick? Come visit us at Southern Buick Lynnhaven where we're all about helping our customers enjoy their shopping experience. We have a friendly and passionate sales team that will make your buying, leasing, or selling needs easy. Browse our new vehicle inventory or check out our quality pre-owned inventory. We can offer suggestions like auto financing to help make paying for a vehicle easier. 
Don't forget we have a trained service team that can help with an online appointment to get started on all maintenance work and repairs. Stop by today and see what we can do for you at Southern Buick Lynnhaven.
Photo Credit: GM