2022 GMC Sierra Earns Kelley Blue Book Best Resale Value Award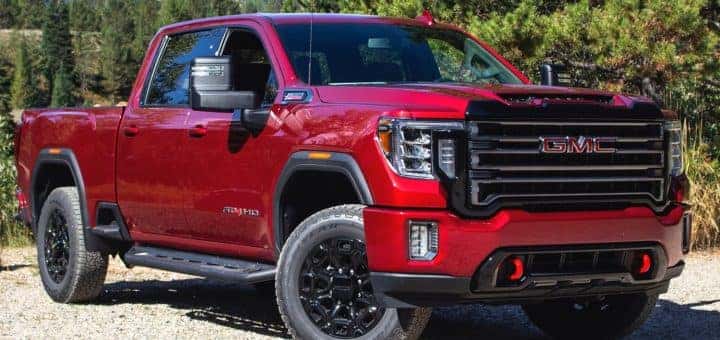 The 2022 GMC Sierra recently earned Kelley Blue Book's Best Resale Value Award. This award is given to those vehicles that KBB finds to have the best projected resale value. This value is calculated and estimated using KBB's statistical models which determine how much of a vehicle's original value it will retain in the used market. GM has provided the 2022 Sierra with plenty of upgrades and style updates, both inside and out. The full-size pickup features a stylish interior and comes equipped with the latest in technology, including GM's Super Cruise. The 2022 Sierra is also highly capable and features versatile trims for off-road enthusiasts. We'll explore more about the 2022 Sierra, but this is great news for the full-sized pickup. 
2022 GMC Sierra Has Best Resale Value, Says KBB
The 2022 GMC Sierra was recently the recipient of Kelly Blue Book's Best Resale Value Award. This award is determined by KBB's statistical models which estimate how much of the original value a vehicle will retain over five years. According to KBB, the average 2022 model-year vehicle only retains about 43 percent of its value. Vehicles included in KBB's Best Resale Value list are projected to retain about 56 percent of their original value in comparison. Since the 2022 Sierra starts at an MSRP of $33,495 (plus destination fee), based on KBB's model, the full-size pickup is well worth its price, especially given its capability and features.
For the 2022 model year, GM updated the exterior and interior of the GMC Sierra with more stylish elements and materials. The truck's front end appears to be more striking and inside, consumers will note higher quality material for the upholstery as well as an array of driver-assist features. Some of these features include GM's Super Cruise which allows drivers to take their hands off the wheel when driving. 
The 2022 Sierra also features a multitude of engine choices. Owners can go with the base turbocharged 2.7L, or they can opt for either a V8 or a torque-rich diesel engine. The base pairs with an eight-speed automatic transmission while the other three pair with a ten-speed. With so much versatility along with driver-assist features, it's no wonder the 2022 GMC Sierra earned KBB's Best Resale Value Award.
Come Test-Drive a Brand-New GMC at Southern Buick Lynnhaven!
Reserve your own 2022 GMC Sierra today with us at Southern Buick Lynnhaven. Here at Southern Buick Lynnhaven, we're all about helping our customers enjoy their shopping experience. We have a friendly and passionate sales team that will make your buying, leasing, or selling needs easy. Browse our new vehicle inventory or check out our quality pre-owned inventory. We can offer suggestions like auto financing to help make paying for a vehicle easier. 
Don't forget we have a trained service team that can help with an online appointment to get started on all maintenance work and repairs. Stop by today and see what we can do for you at Southern Buick Lynnhaven.
Photo Credit: GM