What To Expect From The All-Electric GMC Yukon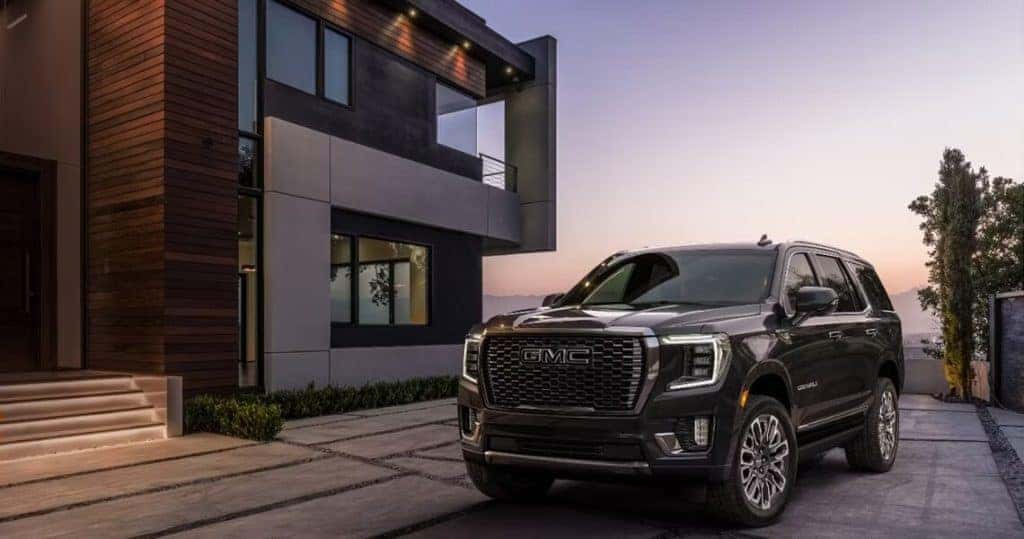 GMC is preparing to launch an all-new all-electric GMC Yukon EV. This comes at the height of the EV wave as many automakers have turned their sights toward electric vehicles. GMC has already released the all-electric GMC Hummer EV which serves as a powerful and highly capable pickup truck. Now the automaker is eyeing an all-electric SUV. The GMC Yukon EV is expected to be a full-size luxury SUV that will ride on an electric platform. While details are still sparse, this is big news for EV fans as it means more of their favorite vehicles are becoming electrified. We'll take a look at the announcement and see what consumers can expect.
An All-Electric GMC Yukon EV Is On Its Way
An all-electric GMC Yukon is on the way. The full-size electric SUV was confirmed by GMC via social media. The GMC Yukon EV is expected to make use of the same electric platform as the GMC Sierra EV. This means it will likely utilize a similar battery pack and electric drivetrain as the EV pickup truck. The Yukon EV will also likely be built in the United States which means that consumers will get the full-size SUV at an affordable price due to tax rebates for electric vehicles. Consumers can expect the Yukon EV to offer similar trim levels like the SLE, SLT, AT4, and Denali. There will also be three rows so owners can take full advantage of the roomy interior.
Although details about the GMC Yukon EV are limited, we do know that GMC has been working on an electric version of the Sierra for some time now. The automaker has also produced the GMC Hummer EV so its experience with EVs is somewhat extensive. Like the GMC Sierra EV, the Yukon EV will likely feature up to 300 miles of battery range. It will also offer advanced driver assist features like adaptive cruise control and lane departure warnings. An infotainment screen with Apple CarPlay and Android compatibility will also be included. Higher trims like the Denali will see more luxury features and accessories like heated seats.
As far as the time range for the GMC Yukon EV goes, we will likely see the full-size electric SUV available after the GMC Sierra EV. The Sierra EV is set to release later in 2023 so the Yukon EV will likely follow several years later. As far as pricing is concerned, given the costs of similar EVs on the market now the GMC Yukon EV will likely start at an MSRP of about $60,000. Pricing really depends on whether the automaker wants to compete with rivals like Tesla or try to stand alone in a class of its own. Regardless, we will have to be patient. The good news is that the GMC Yukon EV is on its way.
Come Test-Drive a Brand-New GMC at Southern Buick Lynnhaven!
Reserve your own 2023 GMC today with us at Southern Buick Lynnhaven. Here at Southern Buick Lynnhaven, we're all about helping our customers enjoy their shopping experience. We have a friendly and passionate sales team that will make your buying, leasing, or selling needs easy. Browse our new vehicle inventory or check out our quality pre-owned inventory. We can offer suggestions like auto financing to help make paying for a vehicle easier. 
Don't forget we have a trained service team that can help with an online appointment to get started on all maintenance work and repairs. Stop by today and see what we can do for you at Southern Buick Lynnhaven.
Photo Credit: GMC