All-New Buick Electra-X Will Head to Production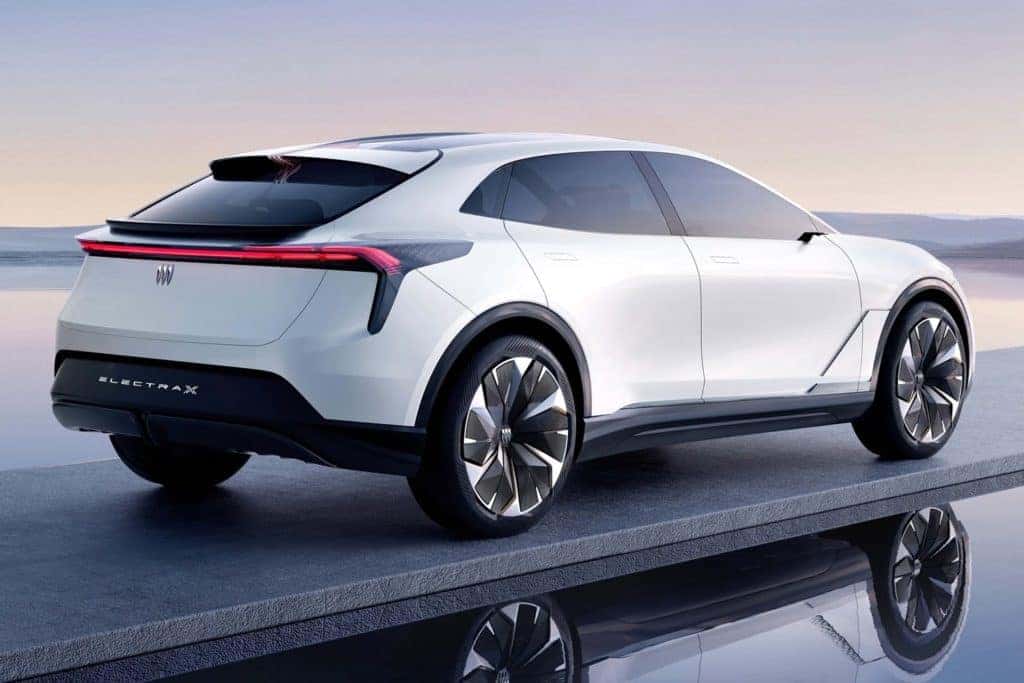 The all-new, all-electric Buick Electra-X has been confirmed for production. General Motors (GM) recently unveiled the electric crossover SUV in China, and while many believed it to be just a new concept, the Electra-X will lay the foundation for future Buick EVs. The crossover SUV was only one of several trademarks filed by GM, which means the Electra moniker will include a multitude of EVs. This is excellent news for Buick. The automaker's combustion engine lineup has done exceptionally well, earning many accolades and awards. In an attempt to move toward electrification and get on board the EV wave, Buick is now eyeing its own EVs. As such, we'll take a look at the Buick Electra-X and see what consumers can expect. 
Buick Electra-X Confirmed for Production
General Motors (GM) recently announced that the all-electric Buick Electra-X would be headed for production. The all-new crossover SUV was also recently spotted wrapped in camouflage, indicating that the prototype version is being tested. The Electra-X will be Buick's first electric vehicle. It will also be one of several as the Electra name will represent a family of EVs. This was confirmed by recent GM filings for the names Electra E1 through Electra E9. The production version of the Buick Electra-X will be named Electra E4.
The Buick Electra-X will feature a similar design to its recently released concept work. This means the crossover SUV keeps its elegant proportions and broad fascia layout. At the front, the Electra-X features a trapezoidal grille with slim and sharp LED headlights running into its fascia's upper corners. The crossover SUV has body-mounted mirrors at the sides with flush pop-up door handles. In the rear, the Electra-X has slim taillights. There are also six-spoke wheels and black roof rails. 
Inside the Buick Electra-X, consumers will note a sizeable curved panel that serves as the dashboard. This panel features a freeform layout that combines the driver instrument cluster with the infotainment screen. As one of Buick's first electric vehicles, the Buick Electra-X will ride on the GM BEV3 platform. The crossover SUV will likely sit below the Electra E5 in the EV lineup. It will also feature Buick's new Tri-Shield logo. The Buick Electra-X had its official debut at the 2022 Guangzhou Motor Show, but more details should be coming in the near future.
Come Test-Drive a Brand-New Buick at Southern Buick Lynnhaven!
Reserve your own 2024 Buick Electra-X today with us at Southern Buick Lynnhaven. Here at Southern Buick Lynnhaven, we're all about helping our customers enjoy their shopping experience. We have a friendly and passionate sales team that will make your buying, leasing, or selling needs easy. Browse our new vehicle inventory or check out our quality pre-owned inventory. We can offer suggestions like auto financing to help make paying for a vehicle easier. 
Don't forget we have a trained service team that can help with an online appointment to get started on all maintenance work and repairs. Stop by today and see what we can do for you at Southern Buick Lynnhaven.
Photo Credit: Buick