2022 GMC Sierra 1500 Receives New Interior Redesign along with Optional Super Cruise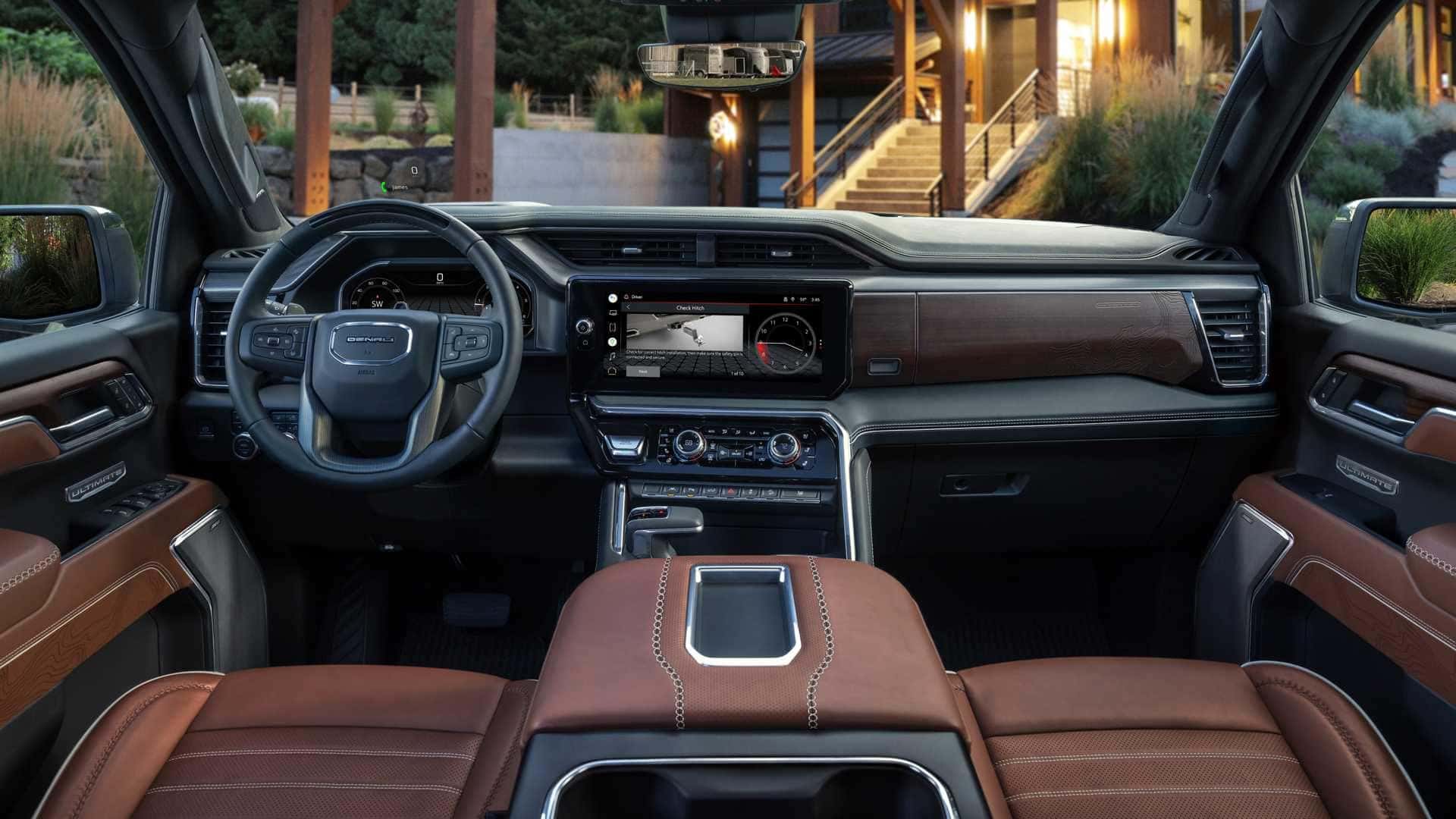 The 2022 GMC Sierra 1500 just received a huge overhaul. According to GM, the new model year Sierra will receive revised styling, an interior upgrade, and optional Super Cruise driver-assist technology. The 2022 GMC Sierra 1500 will also feature two new trims—the luxurious Denali Ultimate and the off-road AT4X. GM is aiming to compete with the F-150 and Ram 1500, two highly popular pickups. With these new updates and features, GM may just see the Sierra 1500 make its way in among the top contenders. GM's 2023 Canyon has received a lot of attention and speculation has begun to arise around the GMC Hummer EV. But GM wants its line to be considered further as more consumers turn toward the future of the automotive industry. EVs are a hot topic but there are still some kinks that need to be worked out such as a longer range, battery efficiency, and overall capability. Pickups will continue to be used and seen as the go-to vehicle for heavy-duty work. As such automakers like GM want their pickup to be considered first. That's where the 2022 GMC Sierra 1500 comes in.
2022 GMC Sierra 1500 Sees Major Updates
GM is updating the 2022 GMC Sierra 1500 with a revised exterior styling, a major interior overhaul, and the addition of Super Cruise driver-assist technology. Alongside this, the Sierra 1500 will be getting two new trims, the Denali Ultimate, and the AT4X. From the images released, it looks like the new pickup will take inspiration from the GMC Yukon. This means bigger touchscreens and more modern materials. 
One of the changes to the 2022 GMC Sierra 1500's exterior will be a wider front grille. This new exterior update will follow on all Sierra trim levels. The new front bumper hides LED fog lamps while the headlights will be getting a dual-projector design with bolder C-shaped daytime running lights. The pickup will also get new wheel designs across its trims and three new exterior colors will be available—Titanium Rush Metallic, Dynamic Blue Metallic, and Desert Sand Metallic. The truck bed will remain the same but overall these new minor exterior revisions will help modernize the Sierra 1500. For pricing, the base 2022 GMC Sierra 1500 will start at an MSRP of $32,495 (plus destination fee).
Inside the 2022 GMC Sierra 1500, consumers will note an interior similar to the high-spec Yukon Denali and AT4. A clean, angular dashboard design accompanies the new model year pickup along with revised climate controls. The new design makes the Sierra 1500 look more current than its previous bland design. For the Denali trim, new features and upgrades will come available. These will include adaptive ride control, a suede headliner, and a 12-speaker Bose audio system. The higher-level trim will feature a unique matte-finish Paldao wood trim alongside an Alpine Umber upholstery. The Denali trim will also feature a map of Alaska's Denali mountain etched into the wood and embossed in the leather seats. Additional features include 16-way massaging front seats, a leather dash, refined door panels, and a new center console. All this brings the 2022 GMC Sierra 1500 Denali to an MSRP of $80,395 (plus destination fee). 
2022 GMC Sierra 1500 Gets Super Cruise Option
As for the AT4X trim, though it's not as luxurious and plush as the Denali, standard massaging seats with 16-way functionally will come standard. The AT4X trim will also have Vanta ash wood and leather upholstery. The Bose audio system is similar to the Denali trim as is the overall interior design. The 2022 GMC Sierra 1500 will start at an MSRP of $74,4995 (plus destination fee).
The 2022 GMC Sierra 1500 will also receive GM's new Super Cruise driver-assist technology. With this technology, Sierra owners will be able to take their hands off the wheel when driving. As unsafe as this sounds, GM's Super Cruise allows the truck to handle lane centering and tracing. Adaptive cruise control will activate with automatic lane changes and overtaking. Super Cruise also works with a trailer in tow so drivers can utilize the technology to enable automatic lane changes and monitor the distance behind and to the sides of the vehicle. GM's new 2022 GMC Sierra 1500 looks to be a top contender. The pickup has more modern styling and the new features and updates provide consumers with a lot of versatility. We'll have to see how it fares, but it looks to be a great choice for a pickup.
Come Test-Drive a Brand-New Buick at Southern Buick Lynnhaven!
Reserve your own 2022 GMC Sierra 1500 today with us at Southern Buick Lynnhaven. Here at Southern Buick Lynnhaven, we're all about helping our customers enjoy their shopping experience. We have a friendly and passionate sales team that will make your buying, leasing, or selling needs easy. Browse our new vehicle inventory or check out our quality pre-owned inventory. We can offer suggestions like auto financing to help make paying for a vehicle easier. 
Don't forget we have a trained service team that can help with an online appointment to get started on all maintenance work and repairs. Stop by today and see what we can do for you at Southern Buick Lynnhaven.
Photo Credit: GM