GM to Offer Exterior Lighting Package for GMC Hummer EV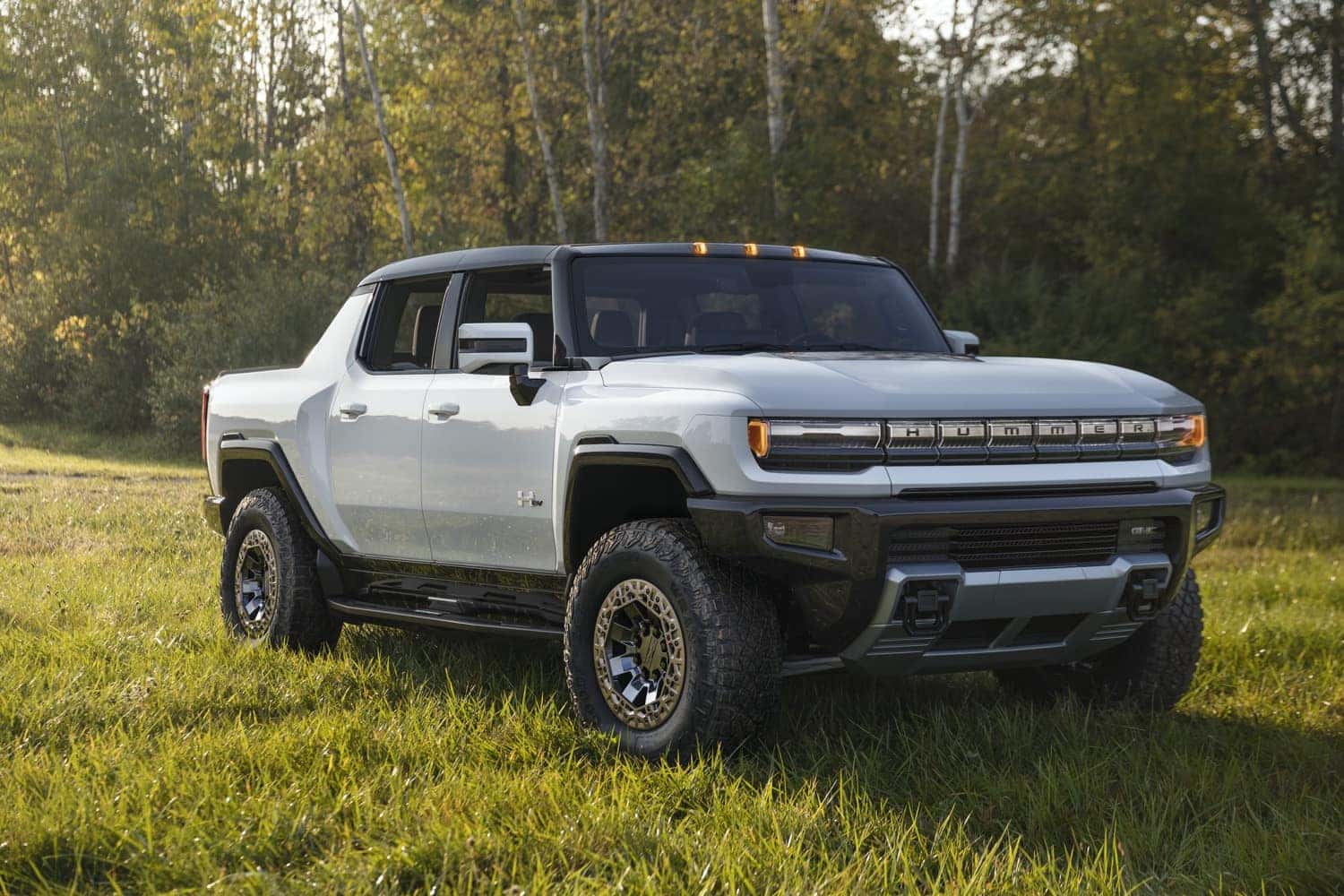 GM is offering GMC Hummer EV owners the opportunity to upgrade their vehicle with a new Exterior Lighting Package. The GMC Hummer EV is a powerful rig that provides consumers with the latest in electric technology. GM made sure to combine battery-powered technology with off-road capabilities. The result is the super-duty EV pickup that's tough and durable. GM is offering even more capability for the super-duty Hummer with the Lighting Package. Additional packages for the Hummer EV include an enhanced off-road package and a sky convertible top. It's clear that GM is making sure its toughest vehicle yet provides consumers with the best in performance, versatility, and capability. 
GMC Hummer EV Exterior Lighting Package
GM is upgrading the Hummer EV with an optional exterior lighting package. Hummer EV owners will have a variety of features to brighten up their all-electric rig. Some of these features will include accessory touch-screen control switches, front off-road auxiliary lights, outside rearview mirror project lights, interior ambient footwell lighting, and tailgate step lighting. The pricing for the exterior lighting package totals $1,695. It will add custom lighting for both the street and any trails which will benefit the most adventurous of consumers. This combination of customization with practicality is a nice way to provide consumers with an extra bit of attention and consideration. 
GMC Hummer EV Enhanced Off-Road Package
GM will be providing additional package upgrades for the Hummer EV. One of these is an enhanced off-road package. This package will provide consumers with the perfect adventuring off-road experience as it features full-sized 18-inch mud-terrain tires and wheels. It also includes a bed-mounted vertical spare tire carrier, a spare tire jack and tool kit, and an off-road recovery kit. The total price of the enhanced off-road package is $2,600. Hummer EV owners who wish to take their pickup off-roading will enjoy this package and its capabilities. The extra off-road features will allow the Hummer to take on any challenge. 
GM provides several other upgrades for the Hummer EV. These include a sky convertible top that lets owners enjoy an open-air driving experience and a multi-pro tailgate audio system. The audio system equips a pair of 4-inch coaxial speakers in the multi-pro tailgate which provides 100 watts of sound. Hummer owners can get the most out of their audio experience or they can enjoy a beautiful sky above. The 2022 GM Hummer EV starts at an MSRP of $108,700 (plus destination fee).
Come Test-Drive a Brand-New GMC at Southern Buick Lynnhaven!
Reserve your own 2022 GM Hummer EV today with us at Southern Buick Lynnhaven. Here at Southern Buick Lynnhaven, we're all about helping our customers enjoy their shopping experience. We have a friendly and passionate sales team that will make your buying, leasing, or selling needs easy. Browse our new vehicle inventory or check out our quality pre-owned inventory. We can offer suggestions like auto financing to help make paying for a vehicle easier. 
Don't forget we have a trained service team that can help with an online appointment to get started on all maintenance work and repairs. Stop by today and see what we can do for you at Southern Buick Lynnhaven.
Photo Credit: GM