2021 Buick Enclave Ranks Among Best Three-Row SUVs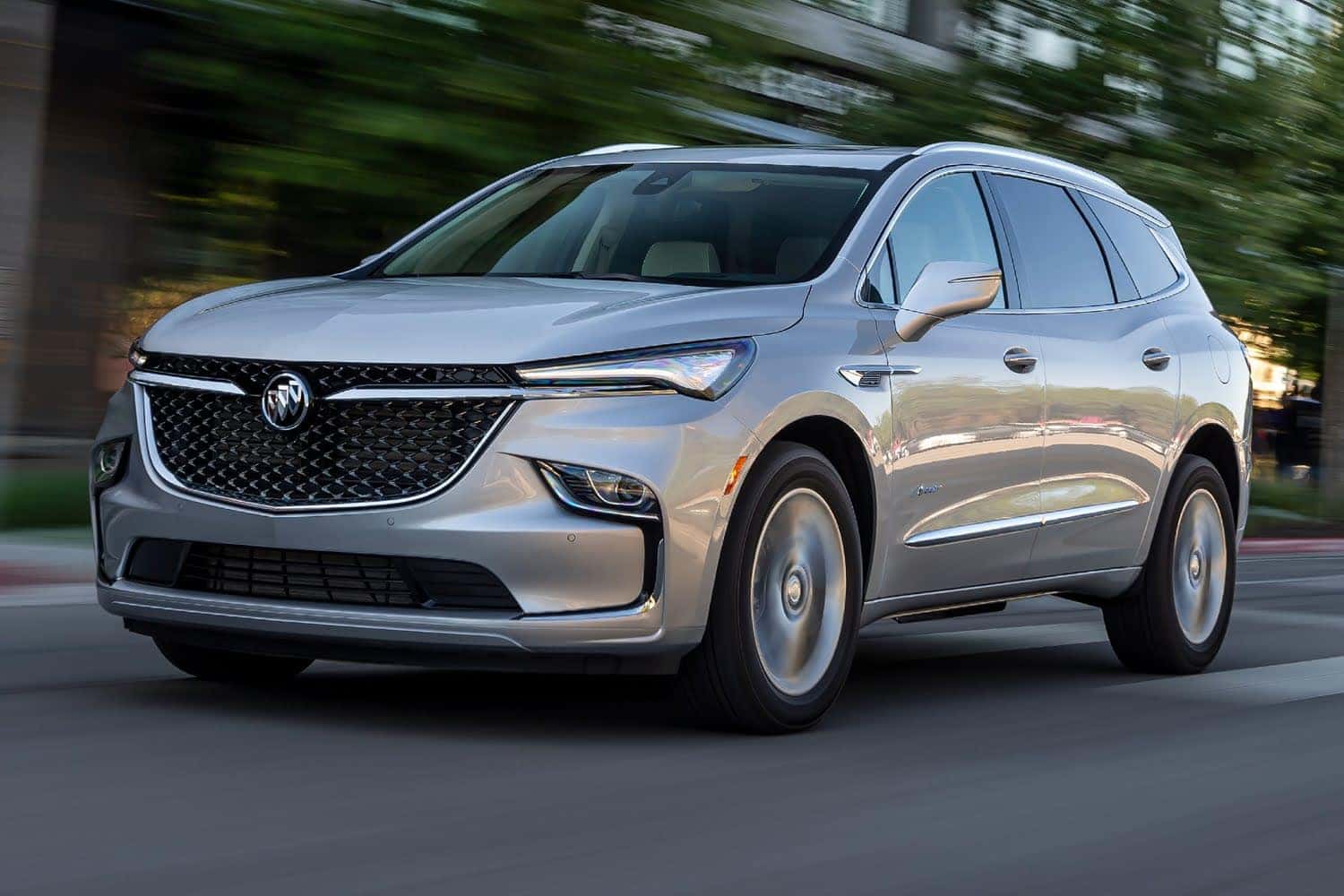 Buick has been steadily providing its consumers with new features and improvements. New vehicles like the 2022 Buick Envision have been updated with more luxurious designs and features as well as driver-assist technologies. Older and current model years vehicles have also been getting newer updates like the 2021 Buick Encore. Although Buick has been aiming to provide its consumers with the latest in technology and features, one area that has received a lot of praise is simply cabin space. The 2021 Buick Enclave was recently rated as the second-best luxury family-sized SUV by Consumer Reports. Consumer Reports took the midsize SUV and performed several road tests on it. Based on their review, the 2021 Buick Enclave was ranked among the top three-row SUVs given its spacious second and third-row seating.
2021 Buick Enclave Rated Among Best SUVs
The 2021 Buick Enclave was ranked by Consumer Reports as the second-best luxury SUV after the 2021 BMW X7. Consumer Reports rated the midsize SUV based on its spacious second and third-row seating, though it did fault the vehicle for its reliability and owner satisfaction. Aside from that, the 2021 Buick Enclave proved to be a quality vehicle for those with larger families. About the SUV, Consumer Reports stated, 
"The enclave is the rare luxury midsize SUV that has decent third-row room without punishing the second-row occupants," Consumer Report's experts said. "Like most three-row models, the rearmost seat is best for kids. But average-sized adults can tolerate short trips, especially if the second-row seats are moved forward a bit."
Comfort is a highly desired feature in any vehicle. With a family-sized SUV, it can be a deciding factor along with safety and function. The 2021 Buick Enclave hits those marks. The luxury SUV will be updated for the upcoming 2022 model year. It will receive a 3.6L V6 engine capable of 310 horsepower and 266lb-ft of torque. The V6 engine will be paired with GM's nine-speed automatic transmission and standard front-wheel drive. Additional updates for the 2022 Buick Enclave will include new front and rear-end styling, LED headlamps and taillights, a unique grille, and new wheel options. Inside the luxury crossover, the center console will be restyled and a new push-button electronic transmission range select feature will come installed. Currently, the 2021 Buick Enclave goes for $40,300 MSRP (plus destination fee). The 2022 Buick Enclave will most likely cost a few thousand more depending on any package options. 
Come Test-Drive a Brand-New Buick at Southern Buick Lynnhaven!
Reserve your own 2022 Buick Enclave today with us at Southern Buick Lynnhaven. Here at Southern Buick Lynnhaven, we're all about helping our customers enjoy their shopping experience. We have a friendly and passionate sales team that will make your buying, leasing, or selling needs easy. Browse our new vehicle inventory or check out our quality pre-owned inventory. We can offer suggestions like auto financing to help make paying for a vehicle easier. 
Don't forget we have a trained service team that can help with an online appointment to get started on all maintenance work and repairs. Stop by today and see what we can do for you at Southern Buick Lynnhaven.
Photo Credit: Buick