The New Hummer EV Will Receive a Dashboard UI Inspired by the Marvel Universe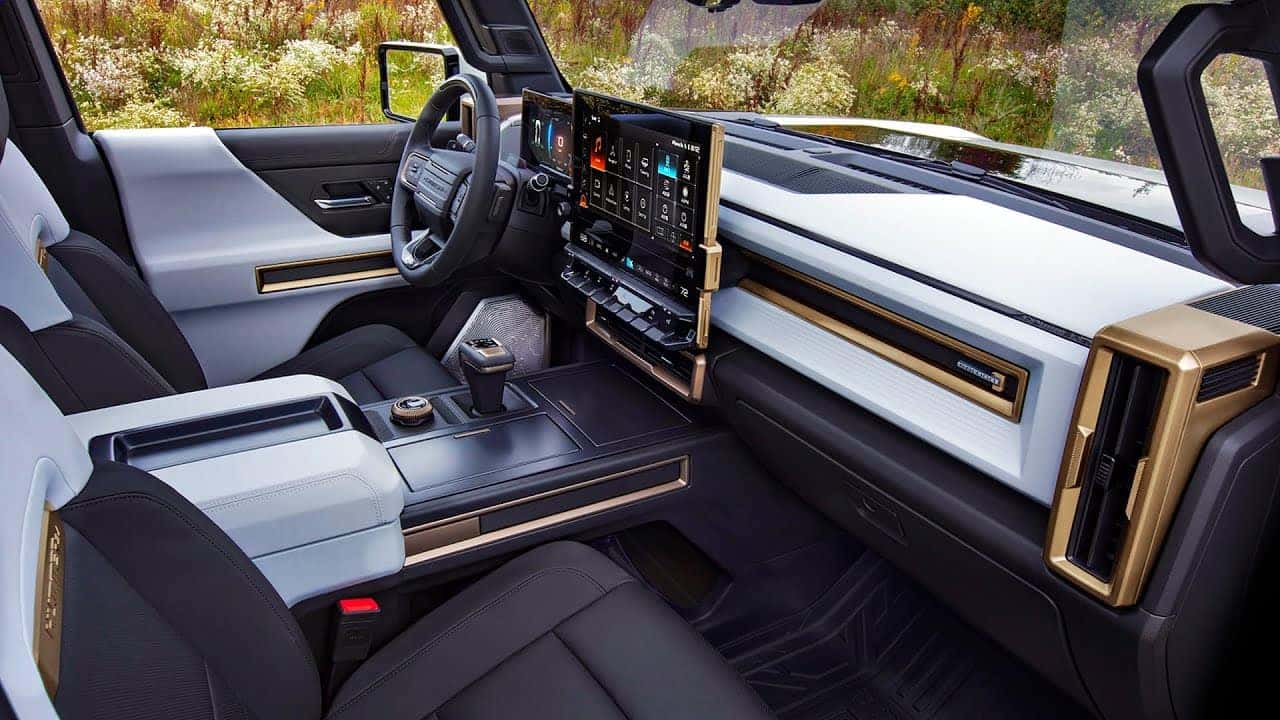 The Hummer EV will feature next-level infotainment technology and a premium driver's experience inspired by some of the most popular movie names in the Marvel Universe, such as Iron Man and Black Panther. From the JARVIS software that was displayed in the Iron Man suite interface, to the Wakandan "Vibranium" sand in the Blank Panther movie. The motion graphics and design studio, Perception has designed most of the sci-fi technology that appears in the Marvel Cinematic Universe. Very recently, GMC has decided to collaborate with Perception to design the user interface (UI) of the Hummer EV and potential buyers will be impressed at the current work the studio has done so far.   
In Collaboration with
Perception
Studios
Perception has been assigned the task by GMC to create the Hummer EV's dashboard UI with a sci-fi-inspired theme. GMC wants to offer something different and unique to their driver's experience that people will be amazed at. The Hummer EV will be GMC's electric flagship vehicle and the company has decided to invest significant funds into the vehicle's technology. GMC wants the Hummer EV's vehicle information systems to have a crisp and futuristic feel and that will emphasize the vehicle's rugged off-road capabilities. In collaboration with GMC, the creative team at Perception has strategized a plan that will blend their expertise in film and technology to design an immersive and unique cinematic driver's experience for the Hummer EV. Their already-designed tech modules include systems of data-rich layouts and 3D vehicle information displays.  One of the key highlights of the upcoming Hummer EV is the "Watts to Freedom" display which shows the amount of charge the Hummer EV will have at any given time, and the Hummer's "Crab Walk" function that enables four-wheel steering. Perception has designed both of these vehicle functions with state-of-the-art interactive displays and animations that make the Hummer EV feel alive and responsive.                 
About
Perception
Studios
GMC decided to collaborate with Perception because of the studio's extensive experience in creating cutting-edge design projects for films, animation, and other companies. Founded in 2001 and currently headquartered in New York City, the studio is a creative design lab that utilizes science fiction themes and motion graphics and incorporates those elements into products such as new vehicle platforms, interactive displays, movies, and product features. Perception bridges the gap between fiction and reality, as the studio is constantly pioneering new ways to utilize technology and animation to create unique experiences for consumers.  
Infotainment and Technology
GMC's Hummer EV will house a 13.4-inch touchscreen infotainment system that will come as standard equipment on the center dash while the driver will have a 12.3-inch digital gauge cluster with state-of-the-art vehicle information systems. Perception-designed motion graphics, animations, and icons will be at the forefront of these major systems. Another amazing feature is that drivers can confidently say goodbye to their physical key fobs because GMC will offer drivers the convenience of a Digital Key that will allow the user to access their vehicle via their smartphone. For the off-road enthusiast, a feature known as "trail mapping" is included in the myGMC app that will allow drivers to discover off-road trails while also keeping track of energy usage.
2024 GMC Hummer EV
GMC's Hummer EV will come equipped with Ultium Battery Technology that will be capable of quick charging times and a massive 200-kWh battery pack will enable the Hummer EV to travel an estimated 300 plus miles of range on a single charge. The Hummer EV will also have removable roof panels for an open-air driving experience. GMC claims their new Hummer EV will be available in SUV form as a 2024 model but will be set to arrive in 2023 with a starting price tag of $105,595 (plus destination fee). For more information on the highly anticipated 2024 Hummer EV, you can visit the Official GMC Website to reserve your vehicle and by selecting Southern Buick GMC Lynnhaven as your home dealership for delivery. You can also fill out our contact form for any questions you may have regarding the ordering process or any other GMC or Buick model that interests you.
Image Source: GMC