New 2022 Buick Verano Pro Interior is Impressive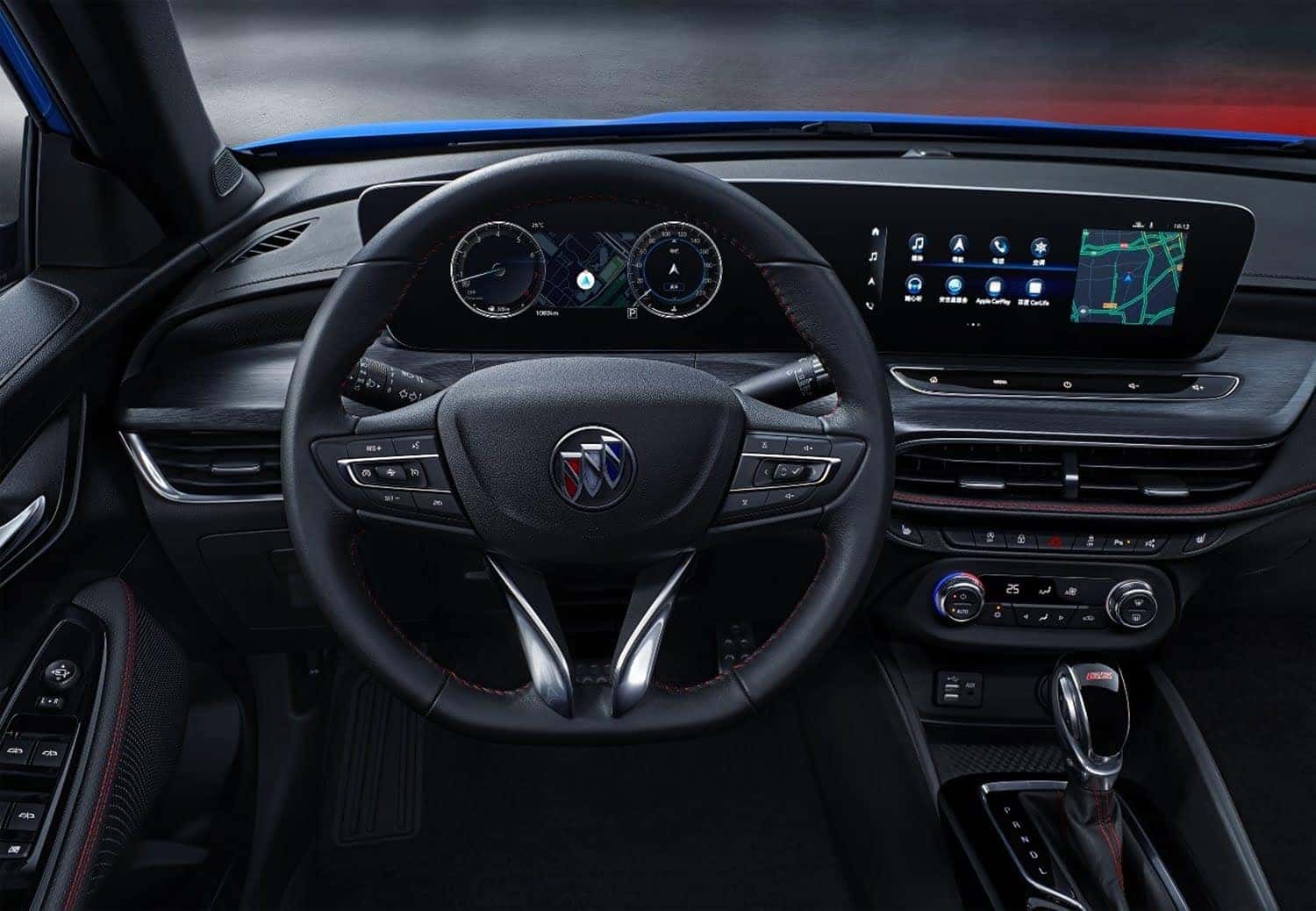 Buick is on a mission to update its lineup of vehicles to stay modern and competitive in the ever-changing automotive industry. One of its latest vehicles is the 2022 Buick Verano Pro that debuted at the 2021 Shanghai Auto Show. With the new Verano Pro, Buick has delivered a sporty compact sedan with luxury-like interior features and upscale styling. The Verano Pro is the newest member of Buick's sedan family, which is a very popular nameplate in the Chinese market. Buick recently released images of the interior of the new sedan and it has very impressive luxury design cues that will appeal to consumers.
The New Interior
The 2022 Verano Pro adopts Buick's latest futuristic design language and imprints it onto the interior in a very tasteful way. Characterized by sleek lines that extend from the center dash to the door panels, the interior layout is contemporary and offers a hint of a luxury feel. Achieving this level of refinement required that the dashboard components be multi-layered while optimizing available space for an uncluttered and practical design.
Technology
Buick also made sure the Verano Pro received the most up-to-date technology features and infotainment system to appeal to technology-oriented consumers. There is a massive display panel that is placed horizontally that integrates into two 10.25-inch screens that combine control systems and driver instrumentation. The screens are very slim and are angled slightly toward the driver's seat for a more driver-oriented experience. The Buick Verano Pro was also designed with a special focus on maximizing passenger space both in the front and the rear. According to Buick, the sedan offers the most accommodating and most comfortable rear seats in the compact sedan category, with ample leg, head, and shoulder room that will compel consumers to make a purchase.
Pricing and Release Date
The new Buick Verano Pro represents the brand's third-generation model which was initially introduced in the United States in 2012. But for the time being, the new sedan will remain exclusive to the Chinese market and with no announcement as of yet when it will be sold in North America. The official release of the 2022 Buick Verano Pro will take place in the Fall of 2021 and even earlier than that if everything goes according to plan for Buick. Exact pricing remains to be revealed by the automaker as more information will become available in the coming months.
If you are in the market for a new or pre-owned Buick, you can visit us at Southern Buick GMC Lynnhaven. Planning on financing or leasing a vehicle that interests you? You can also fill out our contact form for any questions you may have and our dealership staff will gladly assist you in finding the perfect vehicle that best suits your style and needs.
Image Source: Buick