GMC Canyon Ranks Among Cheapest Vehicles to Insure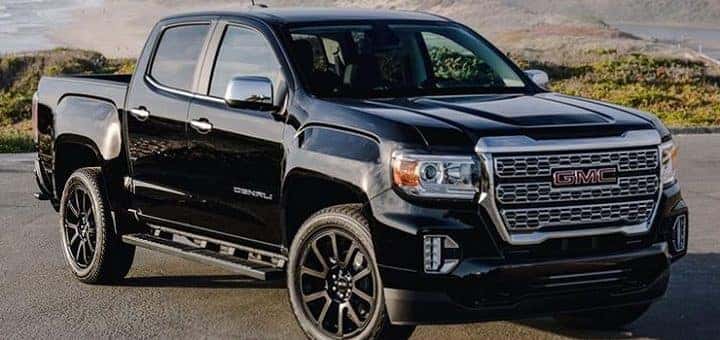 The GMC Canyon is a smaller pickup truck with powerful performance and responsive handling. It consists of several features and optional packages that give it a good amount of capability. When considering a pickup, consumers want to know features, specifications, and performance. All these elements play an important part and can be a deciding factor as to whether someone will purchase it. One more factor that most consumers don't consider however is insurance. The 2022 GMC Canyon recently underwent a cost analysis review and the results concluded that the small pickup is one of the more affordable pickups when it comes to insurance. Of course, other factors add to the cost of a vehicle like maintenance, but one recurring cost is insurance. If insurance proves to be an important factor to consider when deciding on a pickup, the GMC Canyon should definitely be among the choices to consider.
The GMC Canyon Comes With Affordable Insurance
A recent cost analysis of various vehicles with the most affordable insurance found that the GMC Canyon is relatively inexpensive. The 2022 GMC Canyon came out to a six-month premium cost basis of $741. This cost when compared to other popular vehicles like the Subaru Forester or Honda CR-V is considerably less. The small pickup actually has the same six-month premium costs as higher-end vehicles like the Ford Escape. Consumers should consider these six-month projections because the cost will end up affecting them down the road. Insurance is a necessity but that doesn't mean it should break the bank, especially after already purchasing that dream vehicle.
The 2022 GMC Canyon starts at an MSRP of $26,000 (plus destination fee). It features several trim levels—Elevation Standard, Elevation, AT4, and Denali. The base-level pickup features a 2.5L four-cylinder engine with the option to upgrade to a 3.6L V6 or a Duramax 2.8L turbo-diesel engine. Trims for the GMC Canyon differ depending on what the consumer is looking for. The Canyon AT4 for example features an off-road suspension package that includes 31-inch tires, a four-wheel drive with automatic locking rear differentials, and a 2-speed autotrac transfer case. It depends on the consumer's interests and needs, but the GMC Canyon is quite versatile in its capability.
For those considering all aspects of cost, the GMC Canyon proves affordable and efficient. At $123 per six-month policy, it comes in at 15 percent cheaper than the average truck. Insurance companies like Nationwide offer $65/month which is the least expensive price for insurance on the GMC Canyon. Consider this pickup if versatility and affordability are deciding factors.
Come Test-Drive a Brand-New GMC at Southern Buick Lynnhaven!
Interested in a GMC Canyon? Come visit us at Southern Buick Lynnhaven where we're all about helping our customers enjoy their shopping experience. We have a friendly and passionate sales team that will make your buying, leasing, or selling needs easy. Browse our new vehicle inventory or check out our quality pre-owned inventory. We can offer suggestions like auto financing to help make paying for a vehicle easier. 
Don't forget we have a trained service team that can help with an online appointment to get started on all maintenance work and repairs. Stop by today and see what we can do for you at Southern Buick Lynnhaven.
Photo Credit: GMC