Buick Verano Pro to Receive All-New Turbocharged 1.5L Engine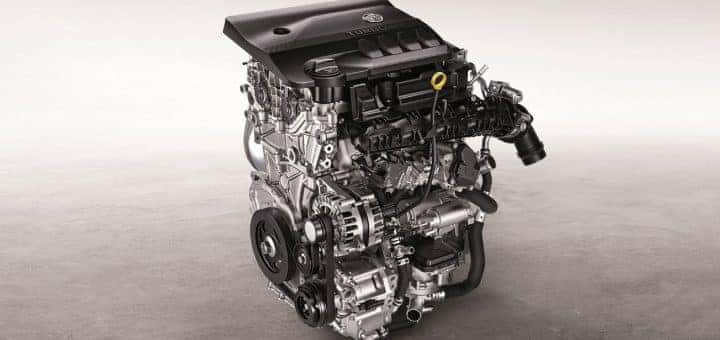 GM saw a lot of interest and attention over the newly debuted Buick Verano Pro. Now the automaker is keeping eyes locked on the next-generation compact sedan with the introduction of an all-new powertrain. This will be used in the 2022 Buick Verano Pro along with a high-tech turbocharged four-cylinder engine. The 2022 Buick Verano Pro will be the first vehicle in GM's lineup to feature the turbocharged 1.5L engine. GM is hoping that the new powertrain and engine will appeal to a wider audience with its low fuel consumption and multiple power outputs. 
New Turbocharged Four-Cylinder Engine
Although the Buick Verano Pro is set to be the first vehicle to feature the new turbocharged engine, there was a recently released rumor that the 2022 Buck Envision will also be receiving a similar engine. GM has not confirmed this yet, but Chinese authorities managed to leak some information. According to leaks, the new 1.5L turbocharged engine was developed as a way to meet strict emission standards. The new engine will be capable of producing 201 horsepower and will be combined with either a 9-speed automatic transmission or a continuously variable transmission (CVT). The new engine will also be compatible with 48V mild-hybrid, HEV, and PHEV systems. This will help expand GM's global powertrain lineup. 
Inside the 2022 Buick Verano Pro, the new turbocharged 1.5L engine will generate 181 horsepower and 184lb-ft of torque. This will produce the highest output seen thus far for the compact sedan. With the addition of a more modern CVT, the compact sedan will be able to accelerate from 0-60 mph in a mere seven seconds. The new powertrain configuration and engine make the Buick Verano Pro a responsive and fun car. On top of the fluidity of the car, the fuel efficiency has also been improved by almost six percent. The compact car is capable of offering a combined fuel consumption as low as 39.5 mpg, far below China's latest 6B national emission standards. The new Buick Verano Pro is a fun, fuel-efficient vehicle that has already been making noise since its recent debut in China. The new 1.5L turbocharged engine improves the vehicle's function and creates more opportunities for others in GM's line. We'll have to wait and see what GM does next with its new turbocharged engine, but we're sure it will be quite the upgrade for whichever vehicle GM chooses. 
Come Test-Drive a Brand-New Buick at Southern Buick Lynnhaven!
Reserve your own 2022 Buick Verano today at Southern Buick Lynnhaven. Here at Southern Buick Lynnhaven, we're all about helping our customers enjoy their shopping experience. We have a friendly and passionate sales team that will make your buying, leasing, or selling needs easy. Browse our new vehicle inventory or check out our quality pre-owned inventory. We can offer suggestions like auto financing to help make paying for a vehicle easier.
Photo Credit: GM