Buick Updates Its Entire SUV Lineup for the 2022 Model Year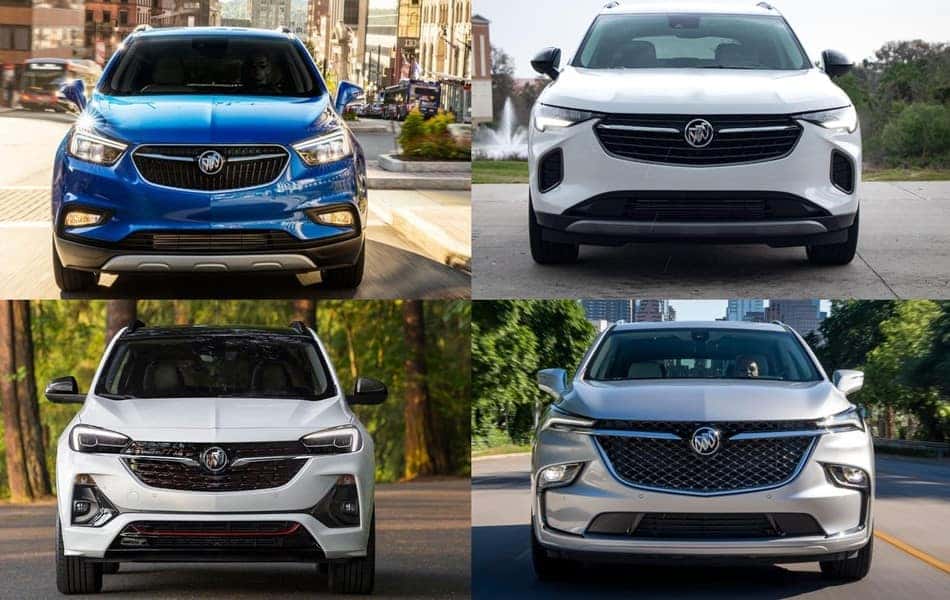 For the 2022 model year, Buick updates its entire SUV lineup offering a modernized and new set of family SUVs at affordable prices. The updates include a variety of exterior design improvements, vehicle packages, and interior enhancements. By focusing on upgrading its vehicles, Buick increases its chances of selling vehicles at scale while gaining more customers over time. Not only is Buick looking to make a name for itself in the competitive SUV segment, but the company is also investing in a vehicle development strategy propelling the brand forward into the future.
The 2022 Buick Encore and Encore GX
The base Buick Encore gets a new turbo engine equipped with direct-injection fuel technology and makes 12 percent more horsepower, torque, and efficiency than the previous model year. The interior's HVAC systems also get an upgrade with the addition of an electric heater. New storage options are available such as driver and front passenger seat-back pockets for storing road maps, mobile devices, headphones, notebooks, and much more. The 2022 model year also brings new exterior colors such as Cinnabar Metallic, Sapphire Metallic, Sunset Glow Metallic, and Rosewood Metallic. Out with the old and in with the new is Buick's philosophy when updating their vehicle lineup is concerned and this means the Encore GX's 1.2 L turbocharged 3-cylinder engine is discontinued in favor of the 155hp 1.3 L Turbo.
The 2022 Buick Envision
The Sapphire Metallic exterior color of the Encore GX is now available on the 2022 Buick Envision with the Essence trim levels receiving red seat stitching. Buick also adds alloy sport gas and brake pedals with the addition of "ST" logo-embroidered front-seat headrests and floor mats via the Sport Touring package.
The 2022 Buick Enclave
The largest out of the Buick SUV lineup is the Enclave and it gets a major exterior redesign for 2022 that includes a modernized front grille with aggressive-looking headlights and raised foglights for increased visibility during nighttime driving. New taillights are also added that give the Enclave a bold and sophisticated look. For the interior, the Enclave gets a restyled center console and improved cabin quality in the form of wood-trimmed accents and the addition of more soft-touch materials. The top-of-the-line Avenir trim comes with Continuous Damping Control Suspension enabling a super-luxurious and softer ride quality than the lower trims.   
Looking for your next family SUV? Visit or call us at Southern Buick GMC Lynnhaven and we can help you lease or finance the right vehicle for you. Take a look at our selection of new and certified pre-owned vehicle inventory for the best deals and discounts you don't want to miss! Fill out our contact form and our dealership staff will answer any questions you have on a particular vehicle or discuss payment options.
Image Source: Buick