Buick Peers Ahead At the Future with GL8 Flagship Concept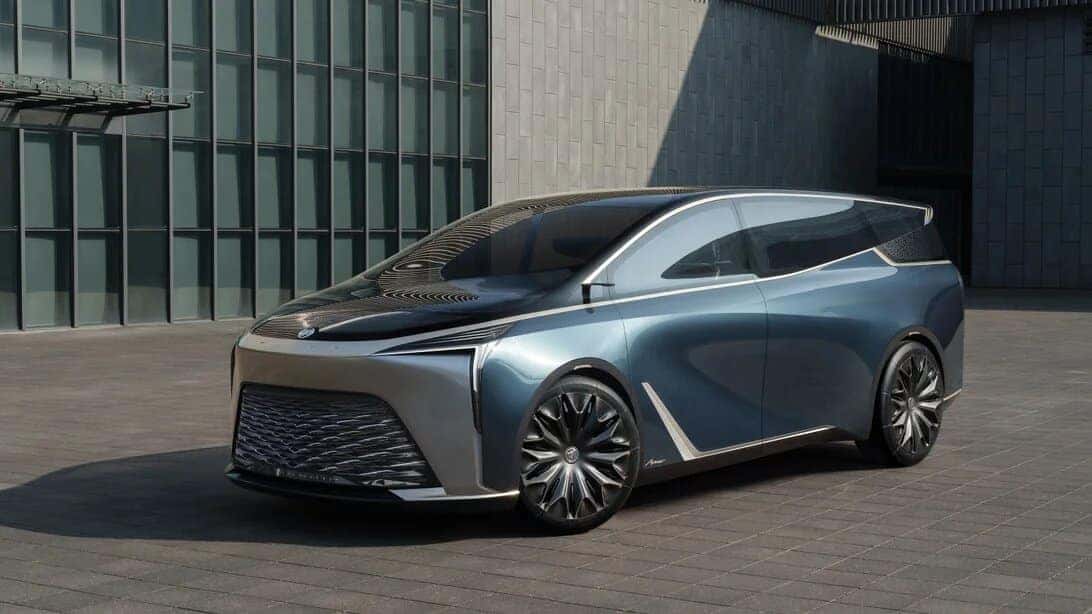 Buick recently unveiled two new concept vehicles at the 2021 Guangzhou Auto Show in China. The automaker turned some heads with its futuristic concept vehicles. The first was the GL8 Flagship and the second was the Smart Pod. The GL8 Flagship gets its name from the popular production van in China. Both vehicles take on Buick's winged LED light design as well as the larger than normal grille. They appear to be intended as commercial vehicles as they feature comfortable and luxurious interiors. Their odd and sci-fi exteriors may seem a world away, but given the rapid advancement of technology, we may have to get used to these design elements. Naturally, the consumers will decide. For now, let's take a look at the two new vehicles. 
GL8 Flagship Debuts
One of the first concept vehicles Buick unveiled at the 2021 Guangzhou Auto Show in China was the GL8 Flagship van. The name stems from a popular production van in China, but the GL8 Flagship takes the concept beyond just a van. Buick incorporated its unique winged LED light design and made the front grille massive. These design elements add an elevated sense of luxury to the van. The exterior colors also help to highlight the design as does the sweeping shoulder that goes from the headlights up to the C-pillar in the back. The GL8 Flagship's rear design looks Toyota-esque with its concave sweep in the tailgate and angled lightbar.
Inside the GL8 Flagship, things appear even more futuristic with lounge seating and a Chinese-inspired aesthetic. According to Buick, the design elements represent Chinese mountain and water landscapes. These add to the level of comfort as do the lounge seats which are quite flexible. There's a massive 30-inch screen along with a head-up display. For passengers, there's integrated audio into the headrests. There's even a tea tray. One special feature about the GL8 Flagship is that it's able to drive itself using autonomous functions. We're not sure whether this technology is ready to go, but it sounds cool and adds to the futuristic theme.
Smart Pod Debuts
The second concept unveiled by Buick was the Smart Pod van. Buick said this futuristic van will provide a look at tomorrow's world-class autonomous pod vehicles. The van rides on General Motors' Ultium electric vehicle platform as well as their electrical architecture. The Smart Pod's exterior takes on Buick's unique winged design with its headlights but it uses micro-LED technology. 
Inside the Smart Pod, consumers will note an interior designed for comfort. Seats recline fully when it's time for a nap, and hidden tables provide ample room to get work done. The concept vehicle includes noise-canceling technology for when quiet is needed. For entertainment, there's a 50-inch retractable LED screen. If all goes well, these may be the future of commuting. 
We'll have to stay tuned for more information, but Buick is coming up with some exciting concepts. Travel combined with leisure or even relaxation would certainly grab attention. If the technology works and it's safe, the future Buick envisions may be closer than anticipated. 
Come Test-Drive a Brand-New Buick at Southern Buick Lynnhaven!
Reserve your own 2022 Buick today with us at Southern Buick Lynnhaven. Here at Southern Buick Lynnhaven, we're all about helping our customers enjoy their shopping experience. We have a friendly and passionate sales team that will make your buying, leasing, or selling needs easy. Browse our new vehicle inventory or check out our quality pre-owned inventory. We can offer suggestions like auto financing to help make paying for a vehicle easier. 
Don't forget we have a trained service team that can help with an online appointment to get started on all maintenance work and repairs. Stop by today and see what we can do for you at Southern Buick Lynnhaven.
Photo Credit: Buick