General Motors Will Add Assist Steps to 2021 GMC Sierra Pickup Trucks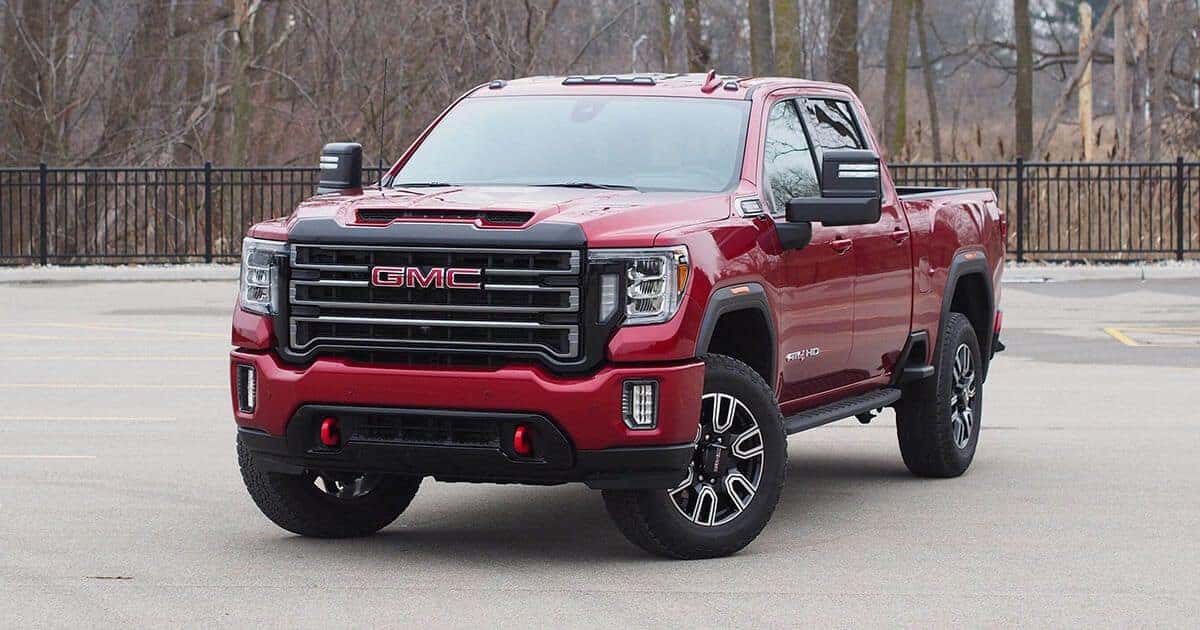 Due to supplier constraints in the past, the assist steps for GMC Sierra trucks have been unavailable, but very recently GM announced that assist steps will once again be offered on its Sierra truck line-up by the end of May 2021. Assist steps are also called running boards, and they are often needed to make getting on and off trucks easier and safer. Being designed for towing power is one aspect of what makes a truck likely to sell, but driver and passenger safety is also another detail GM is paying close attention to. Especially with trucks that have a high ride height and big wheels, installing a running board or assist step to access the driver and passenger seats is essential. 
Some heavy-duty trucks like the 2021 GMC Sierra 2500 AT4 for example, come straight from the factory with a very tall stance that can be too tall for some people to get in and out of comfortably. So those extra assist steps are needed to mitigate any slip and fall caused due to the absence of these steps. Adding assist steps can be done as an "aftermarket add-on" from 3rd party truck accessory providers, but if installed improperly, there is a chance someone may injure themselves, and if it's not done at all, the person will have a difficult time getting into the passenger seat of the truck.   
GM Factory-Installed Assist Steps
For potential buyers of GMC Sierra trucks, they will benefit from certified and well-built assist steps and running boards that will offer peace of mind and added safety.
GM currently manufacturers the following assist steps with their RPO codes:
Black Tubular Assist Steps, six-inch rectangular (RVQ)

Black Tubular Assist Steps, four-inch round (RVS)

Off-Road Black Assist Steps (S6L)

Black Work Assist Steps (VQO)

Chromed Tubular Assist Steps, six-inch rectangular (VXH)

Chromed Tubular Assist Steps, four-inch round (VXJ)
22-inch Wheel Options
GM's assist steps will be released with the availability of GM's 22-inch wheel option for the GMC Sierra pickup truck line-up. According to GM Authority, there is currently a shortage of LPO-level (dealer-installed) 22-inch wheels, but like the assist steps, the wheels are expected to be available again by the middle of May 2021.
The 2021 GMC Sierra 2500 AT4
A major highlight of GMC's pickup truck lineup is the 2021 GMC Sierra 2500 AT4, which is GMC's mid-tier Super Duty truck that packs plenty of capability and power into a sturdy and durable truck platform. The 2021 Sierra 2500 AT4 comes equipped with a 6.6 L Turbodiesel V8 engine rated at 445hp and 910 lb-ft of torque. The truck can also tow up to an impressive 18,510 lbs which makes the truck ideal for hauling large trailers, boats, and other trucks.  
For more information on GMC's lineup of heavy-duty pickup trucks, stay in touch with us at Southern Buick GMC Lynnhaven. We have great deals and discounts on our current inventory of GMC trucks you don't want to miss! You can also fill out our contact form for any questions or inquires you may have on a particular truck or other GMC vehicle.
Image Source: GMC