1949 Buick Roadmaster From Rain Man To be Auctioned Off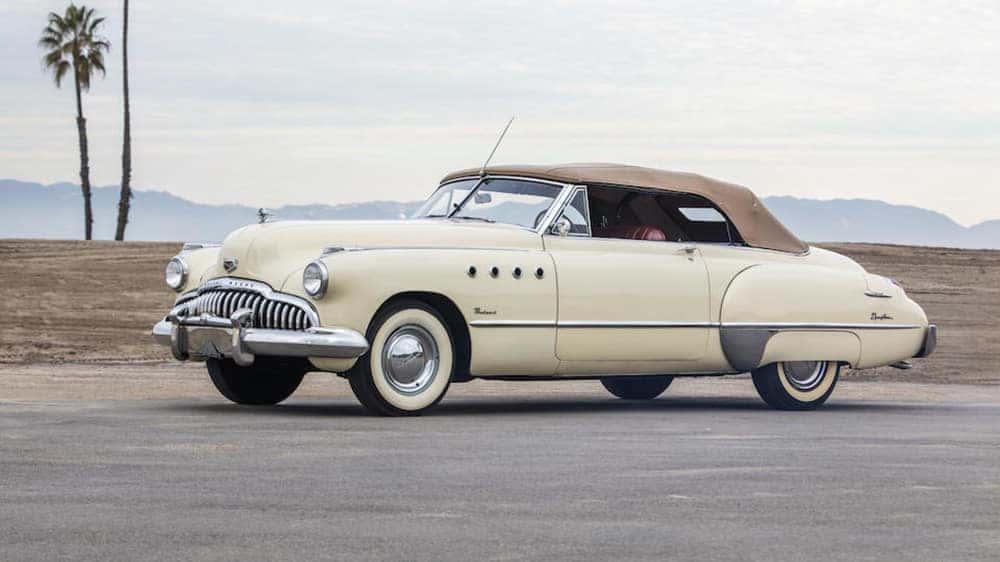 The 1949 Buick Roadmaster from the film Rain Man will soon be made available for purchase. Owned by American actor Dustin Hoffman, the famous vehicle will be going on auction on January 27th, 2022 at Westin Kierland Resort and Spa in Scottsdale. According to Hoffman, he feels the vehicle should be driven and enjoyed rather than sitting in storage. The 84-year-old actor may feel he has neither the time nor desire to continue driving the iconic convertible and that it's nigh time it found another enthusiastic owner. Whatever the reason, the famous convertible will likely find a new home soon.
1949 Buick Roadmaster to Find New Owner
The famous convertible from the film Rain Man will soon be going up for sale. The 1949 Buick Roadmaster will be auctioned off on January 27th, 2022 at Bonham's Scottsdale auction at the Westin Kierland Resort and Spa. The convertible was one of two used during the filming of Rain Man. Having won Oscars for Best Picture, Best Director, and Best Screenplay, Rain Man tells the story of two brothers who take a cross-country road trip together. Charlie (played by Tom Cruise) and Raymond (played by Hoffman) are very different from one another. As they travel cross-country in the convertible, they discover more about one another and slowly build a relationship and even rapport.
After filming, Dustin Hoffman acquired the convertible. That was in 1988 and ever since it has belonged to Hoffman. Now, the actor has stated that, "the Buick's been in storage too long. It should be driven, enjoyed, and cherished." This is a great opportunity for movie aficionados or car enthusiasts in general. According to Bonhams, the convertible is expected to sell for between $150,000 and $250,000. This is a lot more than the original price of $3,150 but for a piece of movie history, some would say it's worth it.
The 1949 Buick Roadmaster has been fully restored since its debut. The convertible features a Sequoia Cream finish with chrome accents. It features a red leather interior and a tan convertible top. Under the hood, would-be owners will find a 5.24L inline eight which is mated to a two-speed Dynaflow automatic transmission. Altogether, the luxury drop-top generates about 150 horsepower. The 1949 Roadmaster also features an independent front suspension and four-wheel hydraulic drum brakes.
Come Test-Drive a Brand-New Buick at Southern Buick Lynnhaven!
Reserve your own 2022 Buick today with us at Southern Buick Lynnhaven. Here at Southern Buick Lynnhaven, we're all about helping our customers enjoy their shopping experience. We have a friendly and passionate sales team that will make your buying, leasing, or selling needs easy. Browse our new vehicle inventory or check out our quality pre-owned inventory. We can offer suggestions like auto financing to help make paying for a vehicle easier. 
Don't forget we have a trained service team that can help with an online appointment to get started on all maintenance work and repairs. Stop by today and see what we can do for you at Southern Buick Lynnhaven.
Photo Credit: Bonhams