What To Expect From Buick In 2023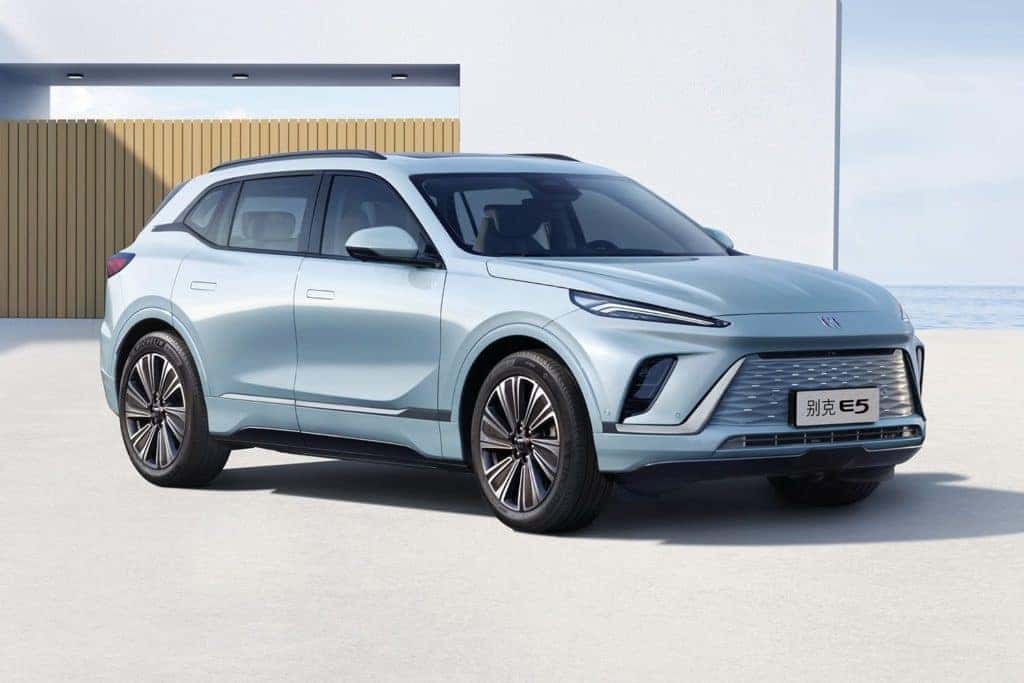 Buick has a lot of new additions on the way. For the 2023 model year, the automaker will release several new vehicles and update its lineup. One primary focus for Buick will be electric vehicles. The automaker has been teasing the all-new Electra E4, which is set to launch in China. It's still being determined if the all-electric SUV will make its way to the United States, but at least one of the nine iterations should become available. Along with the Electra, Buick will also release the all-new Envista and newly refreshed Encore GX. We'll look closely at what's to come and find out what consumers can expect in 2023.
Buick Has A Busy 2023 Ahead
Buick will be releasing several new vehicles in 2023. The automaker will also release newly refreshed versions of its popular SUVs like the Envision and Encore. One of the new vehicles consumers can expect is the Buick Electra. The all-electric crossover SUV was recently spotted being tested as a prototype after being discovered in patent filings. As Buick's first all-electric vehicle, the Electra will consist of a family of EVs. The first to debut will be the Electra E4. The electric SUV will initially only be available in China. It will utilize General Motors' BEV3 platform with an Ultium battery. While it has not been confirmed, rumors indicate that the E4 or E5 version of the Electra will eventually become available in the United States.
Aside from the Buick Electra, other vehicles to look forward to in 2023 are the Buick Envista and Buick Encore GX. The all-new 2024 Buick Envista is expected to arrive in the year's first half and start at an MSRP of around $30,000 (plus destination fee). It's set to feature a turbocharged 1.5L inline-four capable of 181 horsepower. This 1.5L engine will pair with a continuously variable transmission. As for its size, the Envista will slot between the Encore and Envision. A lot is known about the expected features, but the interior is expected to be spacious and comfortable. Two 10-inch display screens will serve as the gauge cluster and infotainment screen.
The 2024 Buick Encore GX is expected to arrive with a new refresh. The subcompact SUV will feature unique exterior styling in the form of new lighting elements, an updated front grille, and reshaped front/rear bumpers. The Encore GX will also see a revised interior and a new Avenir trim introduction. The 2024 Buick Envision is another vehicle that will see further changes. The compact SUV will see a refresh similar to the Buick Encore GX. It will be released after the Envista and Encore GX, however. With so many new changes and additions, Buick will be keeping busy this year.
Come Test-Drive a Brand-New Buick at Southern Buick Lynnhaven!
Reserve your own 2024 Buick today with us at Southern Buick Lynnhaven. Here at Southern Buick Lynnhaven, we're all about helping our customers enjoy their shopping experience. We have a friendly and passionate sales team that will make your buying, leasing, or selling needs easy. Browse our new vehicle inventory or check out our quality pre-owned inventory. We can offer suggestions like auto financing to help make paying for a vehicle easier.
Remember we have a trained service team that can help with an online appointment to get started on all maintenance work and repairs. Stop by today and see what we can do for you at Southern Buick Lynnhaven.
Photo Credit: Buick