The GMC Hummer EV SUV is Sold Out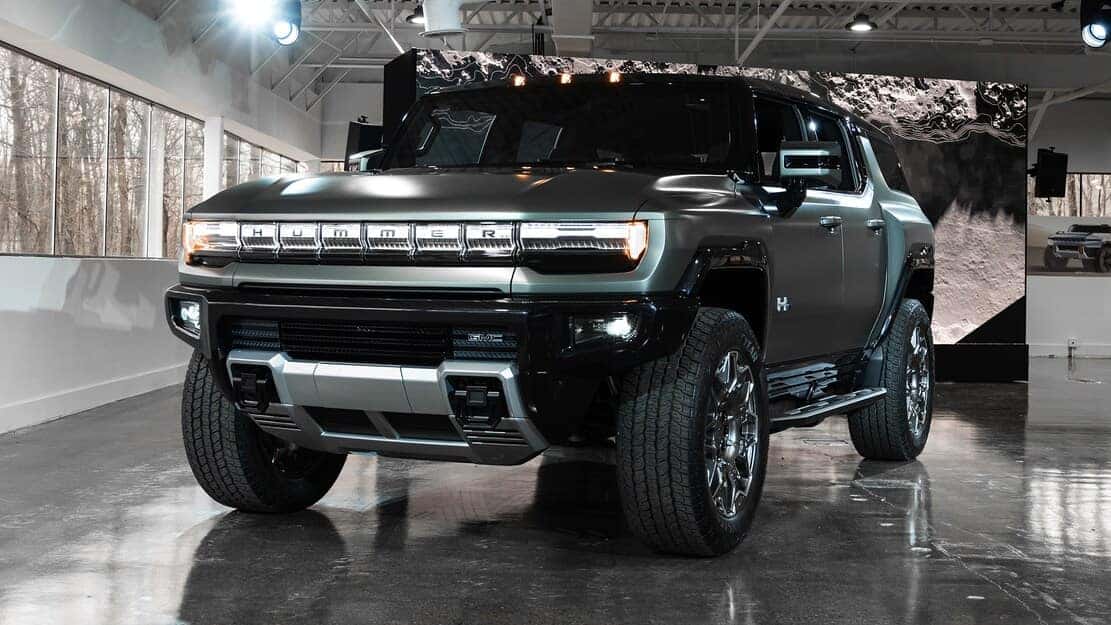 GMC's Hummer EV is the most highly anticipated off-roader in the automotive industry, boasting plenty of capability and high-tech features. As a result of the high demand for the vehicle, the top-tier Edition 1 model is no longer available to order on GMC's website. When it comes to reviving a nameplate such as "Hummer" and bringing it back to the consumer market, GMC's strategy involves electrification, advanced technology, and a premium driver's experience. The company's development and engineering efforts are paying off with reservations steadily increasing for the other trims. In comparison to other off-roaders currently selling in the market, no production vehicle compares to the advanced vehicle features the Hummer EV offers such as its Crab Walk, Extract Mode, Ultra Vision, and battery configurations that produce over 800hp, just to name a few.          
Edition 1
Model Sold-out
The limited-production Edition 1 trim comes equipped with everything the lower trims offer in addition to Edition 1 exclusive vehicle features, such as an Infinity Roof with Transparent Sky Panels, a Lunar Shadow Interior with exclusive interior badges, and Moonshot Green Matte Exterior Paint. According to GMC, both SUV and Truck variants of the Hummer EV Edition 1 sold out in about 10 minutes after the company's ordering page opened on October 20, 2020, for the pickup truck version and on April 3, 2021, for the SUV model. "Sold out" for GMC translates to success, meaning enough people saw the Hummer EV as the right vehicle for them to buy. Although more of a luxury than a necessity, the Hummer EV's hefty price point is not for everyone and mainly appeals to high-income consumers. However, anyone with the financial ability can still lease or finance one.     
Consumer Market Demand
At the moment, the most popular vehicle segments in the U.S. are SUV/Crossovers and trucks because of their utility and passenger capacity. GMC's heavy-duty Hummer EV fits into both of these categories indicating GMC's attempt to maximize sales with a "hit two birds with one stone" strategy. The Hummer EV resembles that iconic military-inspired Humvee design that gives the vehicle its rugged and tough look. Most consumers looking for a different kind of vehicle find the Hummer EV to be the perfect option.
Release Date and Pricing
The 2022 GMC Hummer Edition 1 EV pickup truck has a price tag of $112,595 (plus destination fee). The Hummer EV3X follows a year later, in fall 2022, with a $99,995 starting price. However, the Hummer EV SUV Edition 1 is a 2024 model carrying a sticker price of $105,595. Regarding the release date of both variants, the 2022 GMC Hummer EV pickup truck goes on sale in Fall 2021 while the 2024 GMC Hummer EV SUV arrives in early 2023.
Place Your Reservation Today
Reserve your Hummer EV today while the ordering window is still open and choose Southern Buick GMC Lynnhaven as your home dealership for delivery. Need assistance placing your reservation? Submit our contact form, and our friendly staff will guide you through the process. We also have a wide selection of GMC SUVs for the whole family at amazing deals and discounts! Visit us or give us a call!
Image Source: GMC