The Buick Envision Plus Debuts at the 2021 Shanghai Auto Show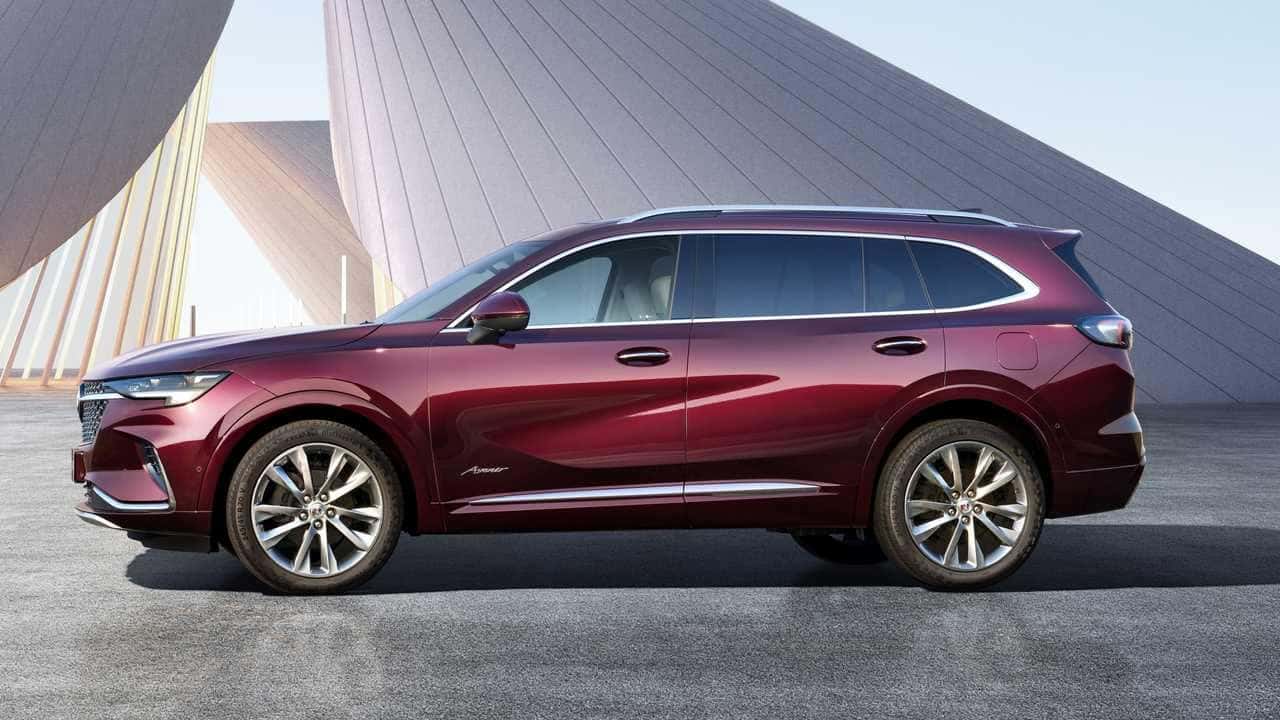 The Buick Envision Plus was revealed at the 2021 Shanghai Auto Show that took place from April 21 to April 28. The new Envision platform offers more room and technology features than the regular Buick Envision that is currently on the market today. Buick is marketing its upgraded midsize crossover SUV as a 3rd-row (seven-seater) family vehicle in a sophisticated and improved platform. Buick aims to offer buyers in the market for a quality family SUV great value for their money, hence the phrase "plus" which signifies more add-ons and vehicle features. The Envision Plus is based on the Chinese-spec Envision S trim, which features a similar design, but has longer rear doors, a more prominent sloping roofline, and a more upright rear bumper. The plus model debuted in the top-of-the-line Avenir trim which features a unique front grille, Matrix Pixel LED headlights, 20-inch aluminum wheels, and premium taillights that are made into a clear lense that showcases its jewel-like design.
The 2021 Shanghai Auto Show
The Shanghai Auto Show was founded in 1985 as the earliest professional international auto show in China and 2021 marked a year of remarkable new vehicles, concept cars, and other vehicle-related products. The Buick Envision Plus was a major highlight of the show during its exhibition and future buyers can expect an impressive family SUV that is equipped with my upgraded features in the areas of technology, exterior styling, and convenience.   
Infotainment and Performance
The new 2021 Buick Envision Plus comes equipped with dual 10.25-inch touch screens that are integrated to form a single intuitive display. Buick's latest eConnect 3.0 infotainment software is also included for seamless connectivity. Regarding performance numbers, the new plus model is powered by a turbocharged 2.0 L 4-cylinder engine that is capable of 223hp and 258 lb-ft of torque paired to a nine-speed automatic transmission featuring mild-hybrid technology.
New Technology and Vehicle Size
Buick has claimed the Envision Plus will utilize a 48-volt mild-hybrid system with electric assist to further improve fuel efficiency. Furthermore, just like many electric vehicles on the market today, the Envision Plus will be able to receive over-the-air-updates via General Motors' VIP electrical architecture. The most prominent feature of the plus model is that the vehicle's overall length is considerably greater than the standard model which makes it lean more toward the mid-size SUV segment. 
Buying a Buick Envision
Families in the market for a new SUV may find that the 2021 Buick Envision may be the right vehicle for them. The Envision line-up is known for having luxury-oriented elements and features at an affordable price point. Smooth handling and a premium ride quality are two benchmark characteristics that make the Buick Envision a great family SUV to buy. The Envision Plus model will initially be offered for the Chinese market according to Buick, but we will have to wait and see when the Plus model will be available in North America.     
To stay up to date on all the latest Buick information and news, stay in touch with us at Southern Buick GMC Lynnhaven Shopping with us is simple and fast, you can check out our latest inventory of SUVs at great deals and discounted prices! Message us today and fill out our contact form for any questions or inquiries you may have on a particular Buick vehicle.
Image Source: Buick