Hummer EV's Technology Will Be Powered By Android Automotive OS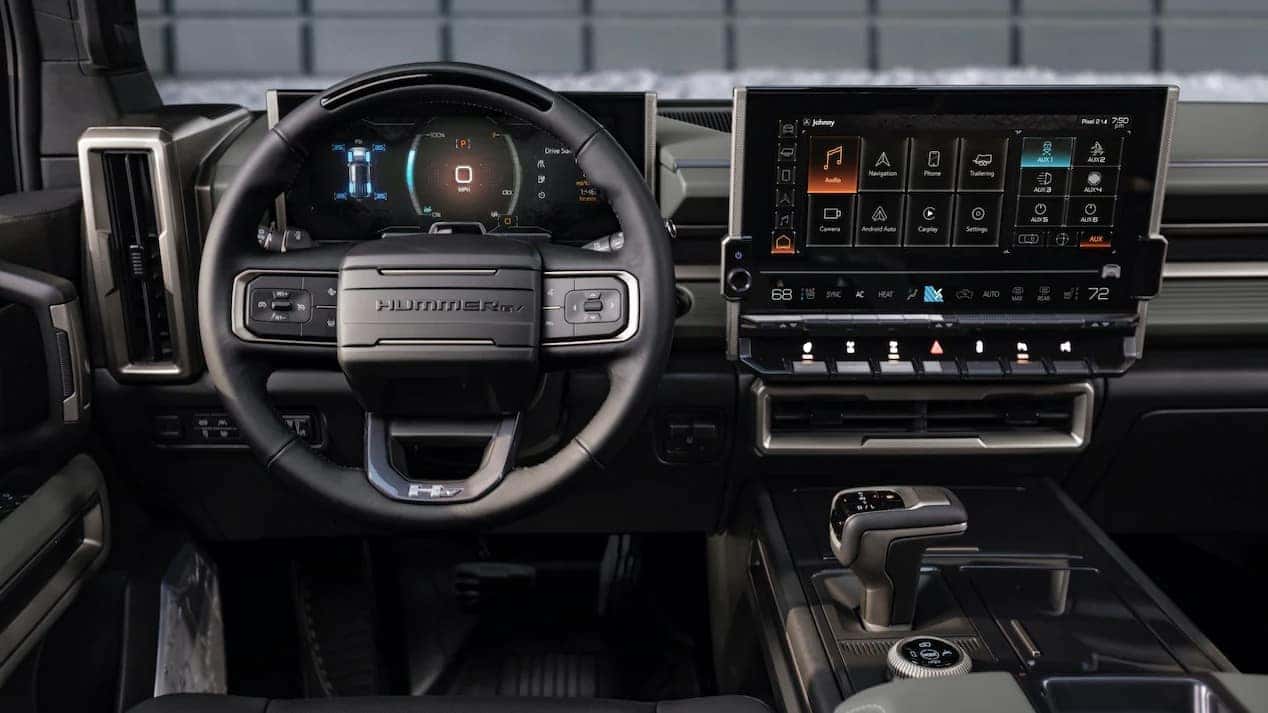 GMC's Hummer EV receives Google's Voice-Recognition technology and an App store, according to specs revealed at the 2021 Google I/O Developers Conference. General Motors (GM) is working closely with Google to bring new technology and convenient features to buyers of the Hummer EV that will offer an even more upscale and premium infotainment experience. Current technology trends in the automotive industry involve offering consumers intuitive, high-tech vehicle systems, and GM is confident that it will deliver a world-class driver's experience.    
Modern New Technology
All that technology needs a powerful software engine to support its functions, and it will be Epic Games' Unreal Engine that's poised to power the Hummer EV's advanced 3D graphics. The motion graphics studio Perception is in charge of its sci-fi software that combines animation and eye-catching visuals that pours life into the vehicle's information systems. 
A connected smartphone operates the standard Android Auto software seen on many new vehicles today and merely projected onto the dashboard screen. In Android Automotive OS, it is already embedded in the dashboard and is powered by the vehicle's hardware. The Hummer EV will come equipped with a 13.4-inch central infotainment display and a 12.3-inch digital instrument cluster.
Available Google Assistant
Google is built into the dashboard to allow drivers to use Google Assistant Voice Command to access apps like music, navigation, and text-to-speech communications. Other features include SiriusXM Satellite Radio and the ability to locate vehicle charging stations along driving routes. In addition, having Google Play onboard means that owners will be able to download and update their favorite apps directly from the dashboard.   
Android Auto OS
Android Automotive OS can even change the climate control and driving mode of the Hummer EV with the potential to interface with smart home devices in the future, such as garage door openers, for example. However, we have to wait and see until GMC's electric super-truck hits the road in Fall 2021 to experience its technology firsthand fully. 
Ordering a New Hummer EV
The Hummer EV truck is expected to be released first and will be available in early 2022, with the SUV version soon after 2023. The first models of the Hummer EV trucks will be the top-trim Edition 1 models with a starting price tag of $112,595 (plus destination fee). The rest of the trim levels, such as the EV2, EV2X, and EV3X, still provide excellent value and competitive features, ranging from $79,995 to $99,995.   
Take the first step toward owning a brand new Hummer EV Truck, making a reservation today, and select Southern Buick GMC Lynnhaven as your home dealership for delivery. For more information on the ordering process, fill out our contact form, and our friendly staff will be able to answer any questions you may have. We also have a wide selection of GMC SUVs for the whole family at amazing deals and discounts you don't want to miss! Call us today! 
Image Source: GMC