GMC Hummer EV Moves Toward Final Production Phase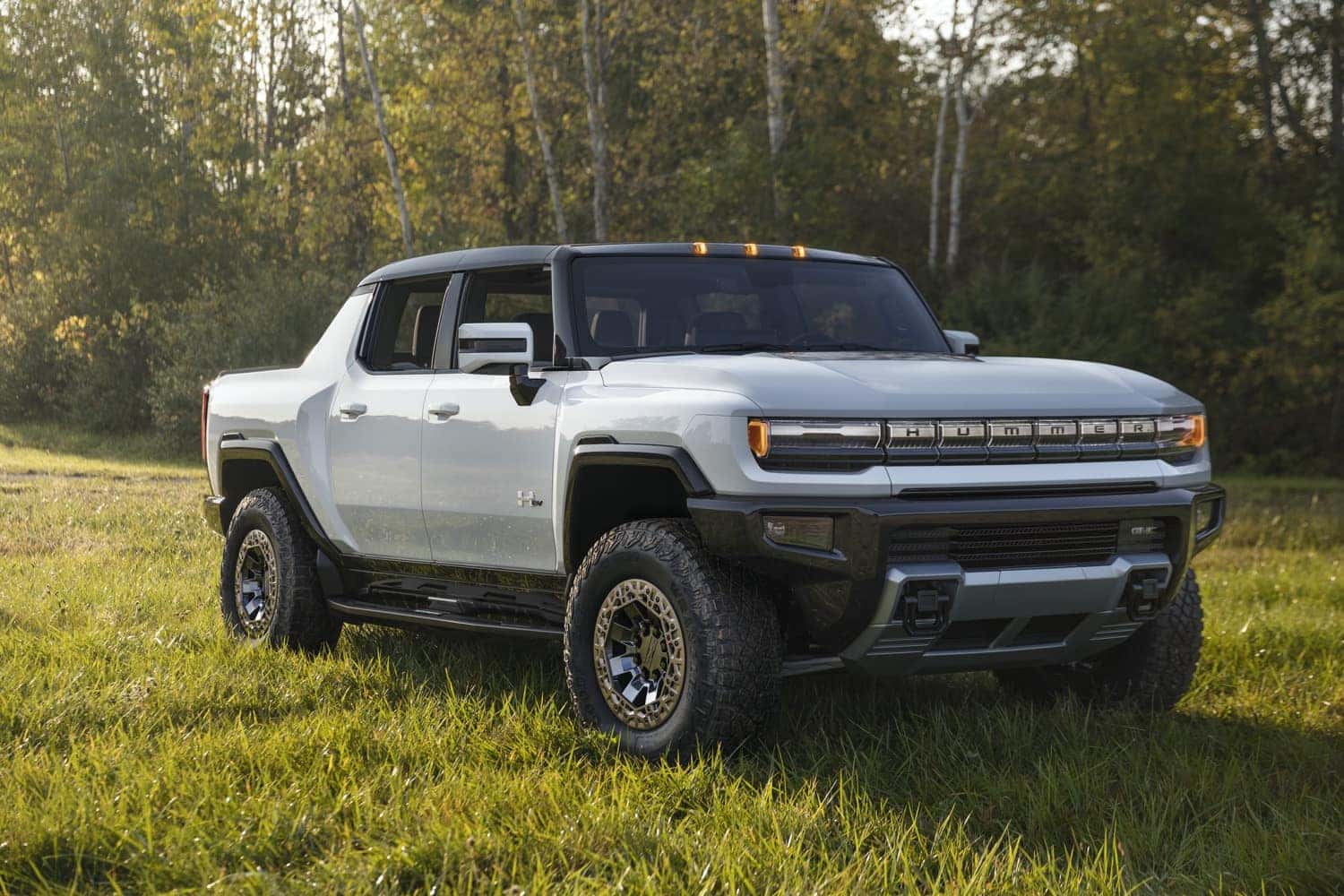 General Motors recently had the very special honor of receiving a visit from the President of the United States, Joe Biden. The President visited GM's Factory Zero facility in Detroit. There, he was able to take the GMC Hummer EV for a spin. After receiving such a noteworthy visit, GM decided to announce that it will be officially starting the final production phase of its all-electric GMC Hummer EV. The automaker shared details about when those who reserved the electric pickup can expect to receive their vehicle. According to GM, those who made a reservation order can expect to receive their GMC Hummer EV sometime in December.
GMC Hummer EV Production Begins
GM has announced that the GMC Hummer EV will end its preproduction phase and move on to the production phase. This news comes after the automaker received a special visit from U.S President Joe Biden. The meeting apparently sparked a fire in GM's eyes as the President took the GMC Hummer EV for a little spin and showed off some of its capabilities. Now, GM will be moving to true production of the top-spec Edition 1 model. The pickup should begin shipping to reservation holders at the beginning of December. GM stated that this will be the fastest it's ever moved from conception to production of an all-new vehicle. Surely this heightened enthusiasm stems from the special visit, but it also stems from pressure from other automakers. Many automakers have been aiming to produce their own EVs and the competition has been fierce.
According to GM, around 125,000 potential customers have shown interest in the Hummer EV. 80 percent of those customers showed a specific interest in the top-spec Edition 1 trim. This heavy-duty trim features the full range of specs available including a triple motor powertrain, heavy-duty off-road cladding, 329 miles of range, and the iconic crab walk four-wheel steering system. This Edition 1 Hummer EV trim does come with a hefty MSRP of $112,595 (plus destination fee) however. For those looking for something lighter or with less configurations, GM will start to offer different variants in 2023. These variants will have different specs, powertrain and battery configurations, and equipment. Hopefully they will also have more range. 
After the official release of the GMC Hummer EV, GM will begin to shift their focus toward delivering a Hummer EV SUV. They will also shift their focus toward a fully-electric GMC Sierra. The aim for GM is to only sell zero-emission vehicles by 2035. The good news is that GM has some time. Hopefully we see the Chevy Silverado EV as well. We'll have to wait for more information, but we're excited for all the new EVs.
Come Test-Drive a Brand-New GMC at Southern Buick Lynnhaven!
Reserve your own GMC Hummer today with us at Southern Buick Lynnhaven. Here at Southern Buick Lynnhaven, we're all about helping our customers enjoy their shopping experience. We have a friendly and passionate sales team that will make your buying, leasing, or selling needs easy. Browse our new vehicle inventory or check out our quality pre-owned inventory. We can offer suggestions like auto financing to help make paying for a vehicle easier. 
Don't forget we have a trained service team that can help with an online appointment to get started on all maintenance work and repairs. Stop by today and see what we can do for you at Southern Buick Lynnhaven.
Photo Credit: GMC