GM Teases New Buick Crossover Sketch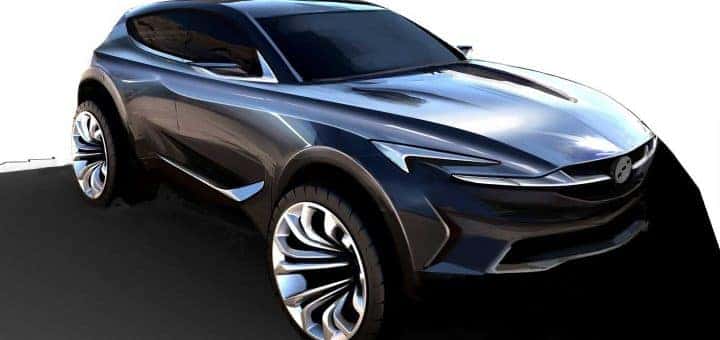 General Motors (GM) recently released a design sketch for a new Buick crossover model. GM's design team shared the sketch on their Instagram page. The sketch appeared to look like a futuristic Buick model, possibly the Buick Electra. Lately, GM has been working on new electric vehicles, the most recent being the 2023 GMC Hummer EV. There have been rumors of an electric Buick in the works, and Buick recently filed for a new brand logo. All this may hint at a new electric Buick, but we'll have to wait for confirmation from GM. For now, we'll take a look at the Buick sketch design and speculate as to what it could indicate.
New Buick Sketch Hints at Possible EV
General Motors' (GM) design team recently posted a sketch design of a new Buick crossover on their Instagram page. The sketch was headed by GM's creative exterior designer Hakan Demir who leads the automaker's design department. The sketch appeared to resemble a compact crossover with futuristic design cues. These included swooping LED headlights, vertical front intake vents, and an L-shaped chrome design above the running boards. Not much information has been provided about the sketch but based on GM's current focus on EVs, it's likely it may be a new Buick EV model.
A likely suspect for the new Buick sketch is the Buick Electra. This futuristic Buick concept was originally considered back in 2002 when the Electra name was first filed as a trademark application by GM. Most recently in 2021, GM again made a request for the nameplate with the Canadian Intellectual Property office. This has many wondering whether we will see an Electra concept come about. If so, it would make use of GM's new Ultium architecture platform which will serve as the base for the automaker's future EVs.
Several years ago, a sketch design of a Buick Electra was shown at Auto Shanghai. This concept vehicle featured a long hood, an upright front end, a sloping windshield and roof, and a highly stylized rear end. This new concept doesn't seem to evoke any similarities, but given that the design was from a few years ago, GM's design team could be considering something more conventional. Either way, we'll have to wait for more information to confirm anything. For now, we'll keep our eyes open for any new Buick models.
Come Test-Drive a Brand-New Buick at Southern Buick Lynnhaven!
Reserve your own 2022 Buick today with us at Southern Buick Lynnhaven. Here at Southern Buick Lynnhaven, we're all about helping our customers enjoy their shopping experience. We have a friendly and passionate sales team that will make your buying, leasing, or selling needs easy. Browse our new vehicle inventory or check out our quality pre-owned inventory. We can offer suggestions like auto financing to help make paying for a vehicle easier. 
Don't forget we have a trained service team that can help with an online appointment to get started on all maintenance work and repairs. Stop by today and see what we can do for you at Southern Buick Lynnhaven.
Photo Credit: GM