Buick Trademark Filing Hints at Potential EV Crossover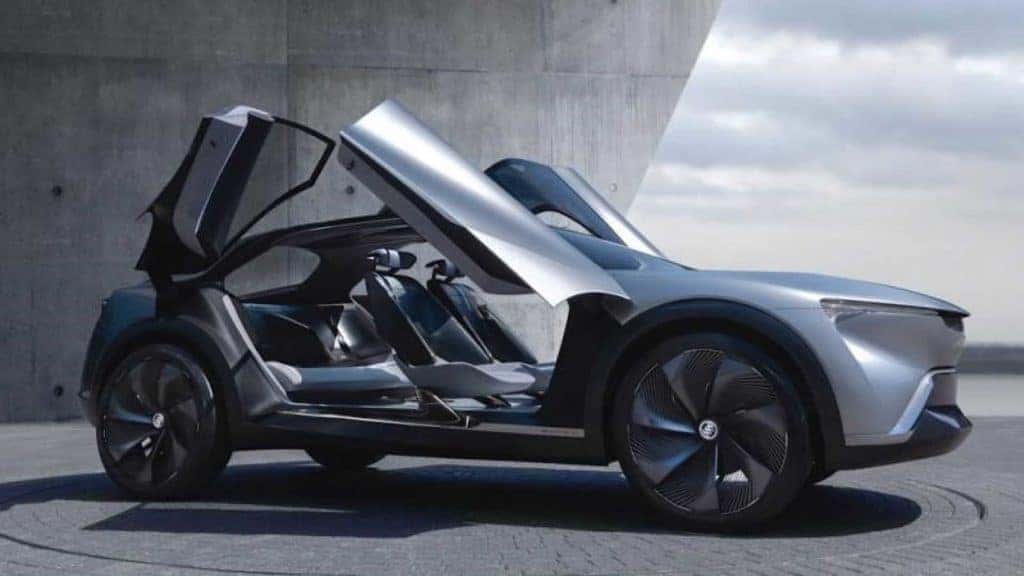 General Motors recently filed a trademark application with the Canadian Intellectual Property Office. The application was filed on December 20th, 2021 for the name Buick Electra. This name hints at the potential for a new electric crossover, similar to one that was seen back in China in 2020. GM has been working toward electric vehicles similar to many other automakers in a bid to combat the global climate crisis. GM's own 2022 Hummer EV is almost here, but given this new application, it seems that GM is already working toward its next EV. We'll dive in further and see what this new trademark could mean for GM.
Potential Buick Electra Concept in the Works?
According to a new trademark application submitted by General Motors, there may be a new Buick Electra in the works. GM made the request for the application with the Canadian Intellectual Property Office on December 20th, 2021. This has many wondering whether a new crossover could be in the works. Further evidence of this speculation comes from the fact that GM filed a trademark application for the Electra name in the United States back in 2002. With all the excitement surrounding electric vehicles, the arrival of a brand-new Buick Electra EV could be a promising delivery.
General Motors hasn't provided any additional details about a potential Buick Electra, but their new Ultium architecture would make a great platform for a new EV. GM will be using their Ultium architecture for the upcoming Cadillac Lyriq, so using it for a Buick Electra wouldn't be too much trouble. Several years ago, Buick unveiled an Electra concept at Auto Shanghai. There, the automaker said the Electra concept would feature a new minimalist design with electrified underpinnings. The concept featured four seats with crossover qualities. These included a long hood, an upright front end, a sloping windshield and roof, and a stylized rear end. It also had butterfly doors, 23-inch wheels, and thin-slit headlights.
Buick's Electra concept also featured a large curved display screen, a retractable steering yoke, and suspended seats. All these elements were a bit ahead of their time, so realistically a Buick Electra would probably look less futuristic. It's likely it would still feature similarly curved and aesthetic design elements, however. For its powertrain, the Electra concept featured two electric motors capable of 583 horsepower. With the Ultium batteries, the range was a substantial 372 miles. Buick also said the all-wheel drive concept would be able to accelerate 0-60 mph in just 4.3 seconds. Though this is still speculation, it's no secret that an EV Buick Electra would be a highly anticipated vehicle. Here's hoping we get more information.
Come Test-Drive a Brand-New Buick at Southern Buick Lynnhaven!
Reserve your own 2022 Buick today with us at Southern Buick Lynnhaven. Here at Southern Buick Lynnhaven, we're all about helping our customers enjoy their shopping experience. We have a friendly and passionate sales team that will make your buying, leasing, or selling needs easy. Browse our new vehicle inventory or check out our quality pre-owned inventory. We can offer suggestions like auto financing to help make paying for a vehicle easier. 
Don't forget we have a trained service team that can help with an online appointment to get started on all maintenance work and repairs. Stop by today and see what we can do for you at Southern Buick Lynnhaven.
Photo Credit: Buick