Buick to Release All-new 'Groovy' Electric Buick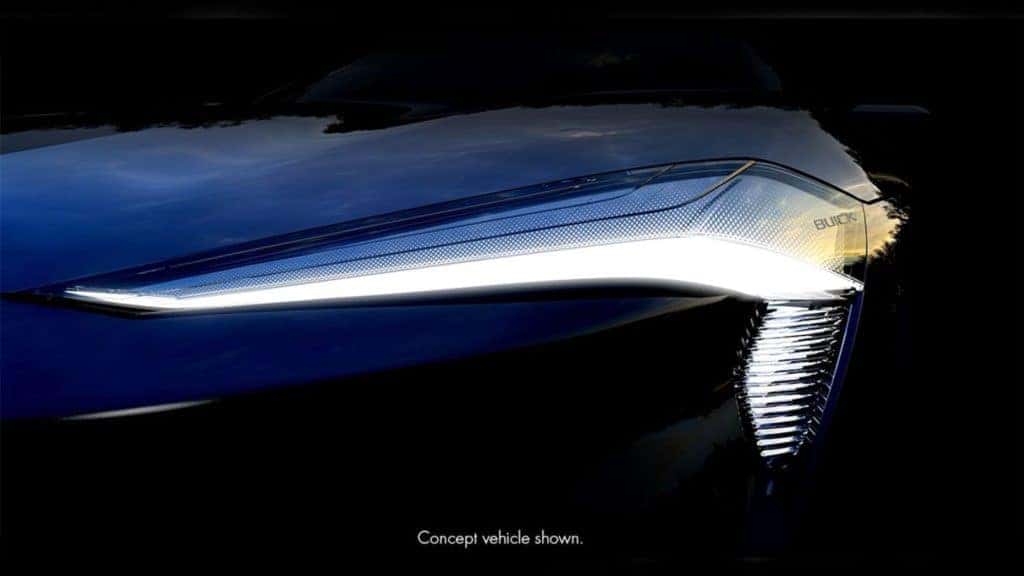 Buick will be releasing an all-new all-electric Buick this upcoming summer. The automaker teased images of the new vehicle on its social media sites. All that was shown were C-shaped headlights on what appeared to be a sedan-like vehicle. Buick didn't disclose any more information, but given the heightened interest in EVs, it's safe to say the automaker will make good on its announcement. Buick has been teasing concept vehicles for some time. The automaker has teased a Buick GL8 Flagship and smart pod design as well as a Buick Electra EV. This upcoming EV could be the Electra based on the design, but only time will tell. For now, we'll look a bit further into Buick's post for more clues. 
Upcoming Electric Buick
Buick has been teasing an electric concept vehicle for some time now. Dubbed the Buick Electra, the concept first showed up all the way back in 2002 when General Motors filed for the trademark name in the United States. Flash forward 2 decades and General Motors has once again filed for the trademark, this time with the Canadian Intellectual Property office. That was back in December of 2021. Now, with Buick posting about a 'groovy' electric vehicle, many are speculating that it will be the long-awaited Electra. 
Buick posted the comment, "We're fans of all @GM Evs, but this summer we will show you our dreams of a groovy electric future." This comment was accompanied by a teaser image (pictured above), but there were no other details. While the Buick Electra is the first guess, the headlights on the teaser image also mimic those of the Buick Riviera. Without confirmation from Buick, speculation will continue to run rampant. Either way, we're looking forward to what Buick does.
Whichever electric vehicle design Buick goes with, the EV will most likely make use of General Motors' new Ultium architecture. This new platform has been designed and modified for the automaker's upcoming electric vehicles like the Cadillac Lyriq. It will also benefit the Buick EV as well. For now, we'll be keeping our eyes and ears open for more information. 
Come Test-Drive a Brand-New Buick at Southern Buick Lynnhaven!
Reserve your own 2022 Buick Envision today with us at Southern Buick Lynnhaven. Here at Southern Buick Lynnhaven, we're all about helping our customers enjoy their shopping experience. We have a friendly and passionate sales team that will make your buying, leasing, or selling needs easy. Browse our new vehicle inventory or check out our quality pre-owned inventory. We can offer suggestions like auto financing to help make paying for a vehicle easier. 
Don't forget we have a trained service team that can help with an online appointment to get started on all maintenance work and repairs. Stop by today and see what we can do for you at Southern Buick Lynnhaven.
Photo Credit: Buick