Buick Scores High in J.D Power 2022 US Customer Satisfaction Index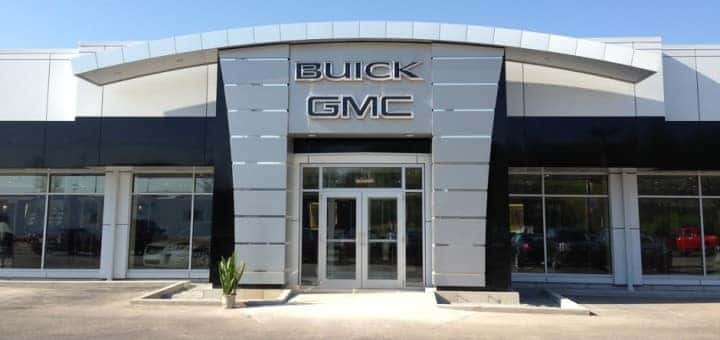 J.D Power recently announced its 2022 Customer Satisfaction Index. The American data analytics and consumer intelligence company releases its Customer Satisfaction Index each year as a measure of automotive companies and their levels of customer satisfaction. This year, Buick managed to place second, just a point shy from the first place winner. This is huge news for Buick. As of late, the crossover brand has been focusing on electric vehicles like the Buick Electra. Like many other automakers, Buick has been aiming to transition to EVs in the wake of a global climate crisis. This has not stopped Buick from ensuring that certain standards are met. Their lineup of SUVs like the Enclave and Encore received several updates that have allowed them to compete with others in their class. We'll explore more about J.D's Index, but this is good news for the automaker. 
Buick Scores Second in Customer Satisfaction
Buick recently ranked second in the J.D Power 2022 US Customer Satisfaction Index. This index was created by J.D Power as a way to measure the average level of customer satisfaction with an automotive company's service. As one of the leading data analytics and consumer intelligence companies, J.D Power is able to determine an automaker's ability to satisfy and meet a customer's needs by using survey data. J.D Power uses this data to calculate a numerical CSI score which is based on the scores of 5 select measures. These measures are service quality, service advisor, vehicle pick up, service facility, and service initiation. 
For the 2022 Customer Satisfaction Index, J.D Power introduced several changes to the study in order to account for new services like valet, remote vehicle servicing, and online payment options. Through all this, Buick was able to score 872 out of a possible 1,000. The only other company to beat Buick was the BMW-owned MINI.
Throughout their study, J.D Power noted that customers were not using some of the new features introduced during the pandemic such as contactless payment. Despite these services not being too popular, having these options grants customers more versatility when interacting with automakers. As such, automakers would be wise to continue to incorporate them. Buick managed to stand out this year. We'll continue watching the automaker to see how it continues to perform in the wake of an EV revolution. 
Come Test-Drive a Brand-New Buick at Southern Buick Lynnhaven!
Reserve your own 2022 Buick today with us at Southern Buick Lynnhaven. Here at Southern Buick Lynnhaven, we're all about helping our customers enjoy their shopping experience. We have a friendly and passionate sales team that will make your buying, leasing, or selling needs easy. Browse our new vehicle inventory or check out our quality pre-owned inventory. We can offer suggestions like auto financing to help make paying for a vehicle easier. 
Don't forget we have a trained service team that can help with an online appointment to get started on all maintenance work and repairs. Stop by today and see what we can do for you at Southern Buick Lynnhaven.
Photo Credit: GM