Buick Ranks 3rd in 2023 J.D. Power Study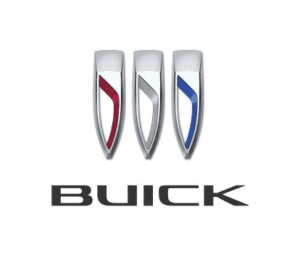 In the currently published J.D. Power 2023 U.S. Customer Service Index look at Buick, General Motors' premium brand, scored excessively high withinside the ranks.
The Buick makes some of the most compact luxury SUVs. They are both handsome on the outside as well as stylish and tech-savvy on the inside. All their vehicle drive with comfort that it's easy to just enjoy the ride. Buicks lineup of SUVs consists of the 2022 Encore, 2023 Encore GX, 2023 Enclave, and 2023 Envision. Each one of these SUVs and Crossovers are built to be the perfect companion for every getaway and life event. The 2022 Encore offers comfort that can not be matched by any other vehicle with up to 48.4 cubic feet of cargo space with the rear seats folded. Then there is the 2023 Encore GX which is so tech-savvy that it seamlessly connects with voice commands and available advanced technology including Amazon Alexa built-in. The 2023 Enclave is ready for every adventure with three rows of first-class comfort with seven-person seating.  Last on the list but definitely a superior vehicle, there is 2023 Envision with its fully new look and its 2.0L turbocharged engine, and available intelligent all-wheel drive with active twin clutch. The standards of luxury have been raised and Buick has answered that call. It's no surprise that Buick scored third place in the J.D. Power study. J.D. Power is a global chief in purchaser insights, advisory services, and facts and analytics. The world's most important corporations throughout important industries rely on J.D. Power to guide their customer-dealing strategies. The J.D. Power U.S. CSI Study measures the average degree of satisfaction with service for maintenance work among proprietors and lessees of one to three-year-old automobiles. The American market research agency makes use of survey facts to assign a numerical CSI score to automakers, it is based mostly on the blended rankings of five exclusive measures: service quality, service advisor, automobile pick-up, service facility, and service initiation. 
Mass Market Brand section
Mitsubishi and Mazda got first and second with scores of 884 and 870, With a phase average of 842, Chrysler ranked last with a CSI score of 803 out of 1,000. The Tri-Shield brand received a score of 867 out of 1,000 withinside the Mass Market Brand phase of J.D. Power's most modern CSI file which placed Buick as the third-highest ranked brand.
"As the electric vehicle segment grows, service is going to be a 'make or break' part of the ownership experience," said Chris Sutton, vice president of automotive retail at J.D. Power. "The industry has been hyper-focused on launches and now these customers are bringing their electric vehicles in for maintenance and repairs. As training programs for service advisors and technicians evolve, EV service quality and customer experience must address both the vehicle and the unique customer needs. The EV segment has the potential to spur massive convenience improvements in how customers service their vehicles—but we're not seeing the benefits yet."
Mass Market SUVs / Minivans section
Buick all over again located third overall with a rating of 867. Mitsubishi and Mazda additionally placed first and second once more with CSI scores of 884 and 872. The common score was 843 out of 1,000, at the same time Hyundai ranked dead last with a rating of 818.
Southern Buick Lynnhaven
Known for their award-triumphing quality that keeps improving. They are the destiny of innovation. Explore what Buick has to offer with their lineup of stylish and complex SUVs the Encore GX, Envision, Enclave, and Encore are equipped for you as Buick builds all their automobiles with the customer in mind. Vehicles that are equipped for each journey you have planned. It's no marvel that they made third place withinside the J.D. power 2023 U.S. customer service index study. Come test them out at South Buick Lynnhaven.