Buick Electra EV Will Lay Foundation for Future EVs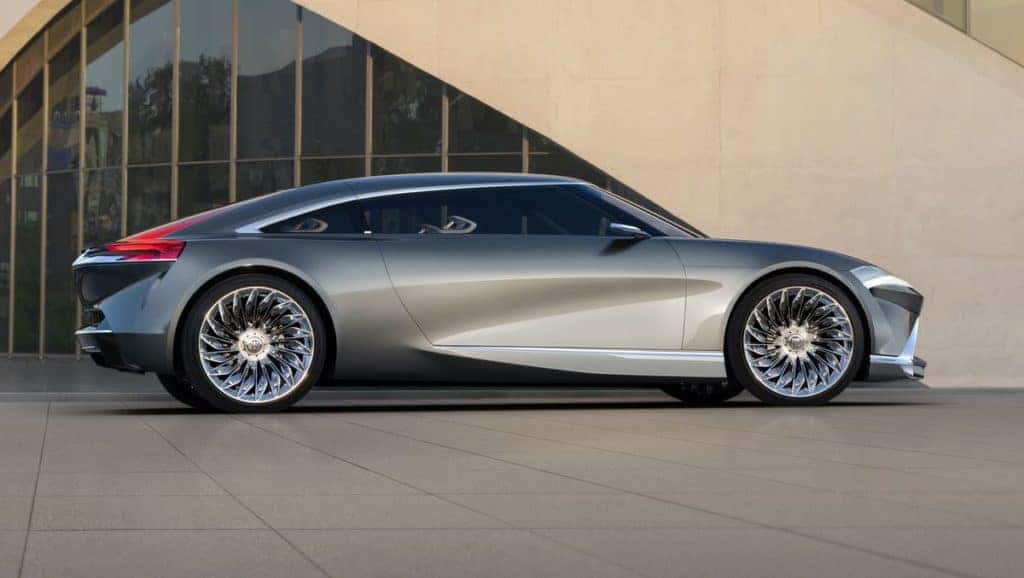 Buick will be moving forward with the all-electric Buick Electra. Originally a rumor, the Buick Electra was confirmed based on recent trademark filings by the automaker. Alongside the electric SUV, Buick will also introduce a high-performance Electra GS trim. According to the trademarks, the Electra name will represent a family of EVs rather than one specific vehicle. While Buick has been focused on its electrification efforts, the automaker is still updating its combustion engine vehicles like the Buick Encore GX. An all-new crossover SUV called the Buick Envista has also been revealed. Despite this, EVs have remained a priority, and it now seems that the Electra will be the first EV to be offered by Buick. We'll take a look at the trademark filings and see what consumers can expect.
Buick Electra EV Family Confirmed
According to recent trademark filings, the Buick Electra EV will be entering production. While the EV SUV was initially just a rumor, General Motors filed several names under the Electra moniker, indicating that the nameplate would be used. Filings for Electra E1 through Electra E9 were processed, which leads many to believe that the Electra name will represent an entire family of EV vehicles. This has been a long time coming for Buick as the automaker has looked toward EVs but hasn't officially announced any. Now we know that the Buick Electra will be one of the first EVs to release from the automaker.
In addition to the Buick Electra, a high-performance Electra GS trim was also discovered. This may be a more powerful trim with stronger capabilities and a larger battery. Only a little information has been revealed, but the trademarks indicate that a large Electra family may be on the way. As such, there will likely be a variety of EVs with different strengths.
Buick has played with a Wildcat EV concept, but the trademarks pointing toward nine Electra vehicles have stronger indications. The Wildcat EV was more of a potential sketch design for possible EVs. While we do not know what the Buick Electra will look like, the sleek and flowy lines used for the Wildcat give us an idea of what to expect. Buick has confirmed that two electric SUVs will make their way to the U.S, so while the Buick Electra will be one, we're uncertain as to what the second will be. Until then, we'll be staying tuned for more information.
Come Test-Drive a Brand-New Buick at Southern Buick Lynnhaven!
Reserve your own all-new Buick today with us at Southern Buick Lynnhaven. Here at Southern Buick Lynnhaven, we're all about helping our customers enjoy their shopping experience. We have a friendly and passionate sales team that will make your buying, leasing, or selling needs easy. Browse our new vehicle inventory or check out our quality pre-owned inventory. We can offer suggestions like auto financing to help make paying for a vehicle easier.
Don't forget we have a trained service team that can help with an online appointment to get started on all maintenance work and repairs. Stop by today and see what we can do for you at Southern Buick Lynnhaven.
Photo Credit: Buick