2024 Buick Encore GX Sees Refresh with New Styling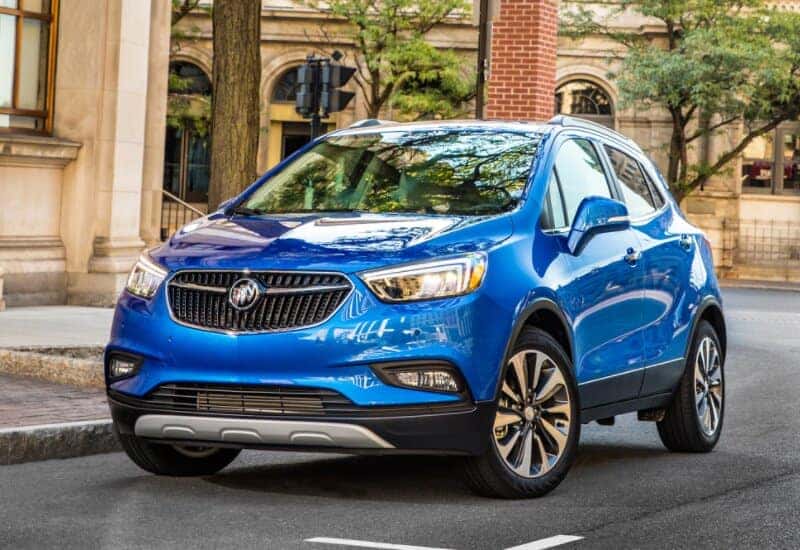 The 2024 Buick Encore GX recently received a refresh, adding new styling inside and out. The subcompact SUV sees a new front fascia as well as new headlights. These updates provide the Encore GX with a more modern look to help keep the SUV relevant among new entries like the Buick Envista. Buick has also worked on its first all-electric SUV, the 2024 Buick EV. The automaker has ramped up its electrification efforts to offer hybrid and electric vehicles. While Buick focuses on EVs, it is steadily updating its combustion engine lineup. As one of the top safety-rated SUVs, the 2024 Encore GX is an affordable and versatile SUV. We'll take a look at the new refresh and see what consumers can expect.
2024 Buick Encore GX Sees New Refresh
The Buick Encore GX currently offers two engine choices: a turbocharged 1.2L and a turbocharged 1.3L. The 1.2L delivers 137 horsepower and 162lb-ft of torque, while the 1.3L delivers 155 horsepower and 174lb-ft of torque. The 2024 Encore GX will likely arrive with similar engines. The 1.2L utilizes a continuously variable transmission as well as front-wheel drive. The 1.3L uses a 9-speed automatic transmission and offers all-wheel drive. Both engines provide drivers with smooth handling and nimble acceleration. 
As for the new updates, the 2024 Buick Encore GX features a reworked front fascia with a new lighting arrangement. The subcompact SUV has a two-tier lighting arrangement that incorporates its daytime lights into the fascia. The projector headlamps are also now mounted lower into the fascia. The Encore GX's front grille and rear end have also been restyled. New alloy wheel designs are also part of the latest update. 
Inside the 2024 Encore GX, owners will find new changes to the cabin. The subcompact SUV also sees a new Avenir trim with a premium grille and 18-inch multi-spoke alloy wheels. The high-level trim features leather seating inside the interior cabin. Additionally, the Avenir trim comes equipped with advanced driver-assist features like an HD 360-degree camera system. Starting at an MSRP of $24,200 (plus destination fee), the 2024 Buick Encore GX looks to maintain its capability and versatility while offering a bold new look. 
C
ome Test-Drive a Brand-New Buick at Southern Buick Lynnhaven!
Reserve your own 2024 Buick Encore GX today with us at Southern Buick Lynnhaven. Here at Southern Buick Lynnhaven, we're all about helping our customers enjoy their shopping experience. We have a friendly and passionate sales team that will make your buying, leasing, or selling needs easy. Browse our new vehicle inventory or check out our quality pre-owned inventory. We can offer suggestions like auto financing to help make paying for a vehicle easier. 
Don't forget we have a trained service team that can help with an online appointment to get started on all maintenance work and repairs. Stop by today and see what we can do for you at Southern Buick Lynnhaven.
Photo Credit: Buick